What's so smart about a smartphone anyway?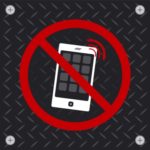 When I say I'm technophobic, I really, really mean it.
You know those people who always head to the electronics store at midnight to wait for hours for the latest upgrade?  I'm so far from that that there isn't even a chart to measure how much that's not me.
When I headed off to college in 1987 (totally dating myself for the purpose of a humor blog,) I smugly carried my manual typewriter up four flights of stairs to prove a point.   My dorm mates with laptops were idiots- my typewriter, extra ribbons, white out, typing paper and physical strength were all I needed to write brilliant papers.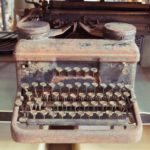 I didn't get any tech smarter when it came to cell phones.  I detail my cell phone history hilariously in my memoir MS Madness!– a laugh-a-page story worth purchasing if you haven't already.  (Yes, I know, total shameful self promotion but hey, it's my blog.)
So it's no surprise that my little flip phone has served me well.  But for the past ten years friends, acquaintances, television, the web, the planet, the universe, have been telling me I needed to upgrade.   I balked.
People told me I could use a smartphone to monitor my health.
I could use it to track my meds, (if I remembered to type them into my phone.)
I could use it to track my exercise, (if I remembered to exercise.)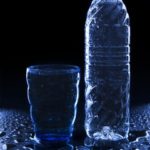 I could use it to remind me to drink more water, (if I remembered to bring it into the bathroom with me when I was getting rid of all that water.)
I could use it to play brain games away from home.  Games like Solitaire and Free Cell that might help make me smarter.  Hmmm, now I was listening.
My friend Gidget (not her real name, is Gidget anyone's real name?) felt particularly strongly about my getting a smartphone.  So much so that she offered to drive the two and one half hours from where she lives to where I live in order to help me buy one and learn how to use it.
I tried to warn her, I really did.  And to thank her for making the trip I even made her dinner.  (Since I'm a lousy cook I don't know that that was the best way to show appreciation but she didn't get sick from my cooking so that's something.)
It took Gidget 15 hours that first weekend to get me used to the new phone.
I'm not kidding, I tracked it.
And before you go and get all excited on me I tracked her teaching hours using paper and, gasp, a pen.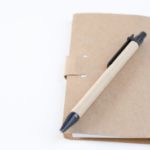 It was three hours the night she arrived using her smartphone for practice.
It was 8.75 hours the next day, three of which were spent at the cell phone store where I whined, complained, made jokes and tried to accept the new cell phone reality.
And finally, it was 3.25 hours the next day before she left, leaving me all alone with this supposedly smart creature.
(Note, I'm not counting the hour or so when we both got so frustrated she almost stopped talking to me.  Luckily, I had wine.  The wine helped.)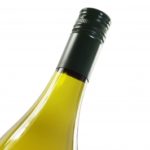 But the phone and I, a Samsung Galaxy JV3 for you techies who are wondering, got through it.
The following week problems after more problems arose and poor Gidget, and the poor workers at customer service, did their best to walk me through those problems.  And in just three short weeks, I could finally use my phone all by myself, just in time for a road trip.
My mom needed to go to her bank, a bank about two hours away that she usually just dealt with online.  But this time she needed to talk to someone in person.  I offered to take her although the area where the bank was located was not an area I'm comfortable driving in.
Still, I had taken her before and I could do it.  I printed out the Mapquest directions and we set off.  For the first time ever, we got to her bank without getting lost-a miracle!
But the bank building was no longer a bank.  It was gone.  Who moves a bank?
Now what?  We saw a note on the door telling us where the bank, supposedly, had moved to.  But where the heck was that??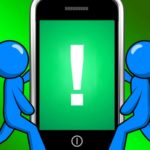 I looked at my new phone, sitting quietly in the center console.
"Well new phone," I said, "let's see what you're made of."
I remembered that when I was practicing Gidget talked to her phone and it answered her.  I tried this.
"Hey, phone, where the hell is the bank?"  Nothing.
"Phone, if you're so smart, can you give me directions to the bank?"  Still nothing.
I saw writing on the phone that said "Ok Google" and I remembered that annoying commercial and so I tried, "Ok Google, where's the bank?"  And it answered me!
Next I said, "Ok Google, how do I get there?"
And the phone started to give me directions!!!!  Though it was a little frustrating a first.  "Head east out of the parking lot," my phone said.
I'm the granddaughter of fishermen and should know my east from my west but even my grandfathers had a compass.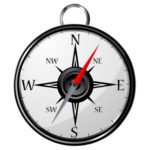 "Ok Google, which way is east?"
We went back and forth a bit before my new phone finally said, "Dumbass, leave the parking lot the way you came in!"
I handed the phone to my mom and she held it tenderly, in fear of it blowing up or something as we both were in awe of its wonders.
"Mom, I think we can still talk while it gives us directions."
"SHHHHHH!!!!," my mom said.  "I'm trying to listen to your phone."
And before we knew it, we were safely at the bank's new location and I was suddenly very appreciative of my new, very smart, smartphone.
It was still rude though.  I wanted to show my appreciation and so I said, "Thank you Google.  You just saved us. You're super smart!"
And the phone just ignored me!!!!
It's been some time now and I'm happy to say that I do feel comfortable with this new technology.  But, of course, MS wasn't going to let me get away that easily.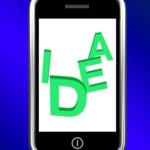 Recently I was sitting on my sofa and decided to start downloading those free games to help make me as smart as my phone.  I got some good ones too and became increasingly obsessed with a game called Toy Blast.  No more MS cognitive issues for me!  Toy Blast will save me!
I got so into the game that I ignored the aches that were beginning in my left shoulder, left arm and neck.   I was so fascinated that I played away for hours until I finally ran out of game lives and headed to bed.
It was then that the pain of being in the same position for too long hit me with a vengeance.  And it wasn't ordinary before MS pain. It was full on, who do you think you are, MS is going to get you pain.
A pain that decided to hang around for several days to prove its point-several gaming hours on a phone is not conducive to life with multiple sclerosis.  Perhaps I should have been downloading one of the health apps?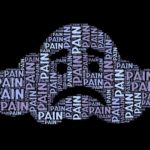 The point of this long post is that if you have MS, you can love your new phone.  You just can't LOVE your new phone. It's all things in moderation except for MS which never moderates anything.
Right now, MS is smarter than all the smartphones put together and it's going to make sure you know it!
Still, every once in a while, I pick up my phone and say, "Ok Google, how the *&@#@%^ do you get rid of MS?"
And one day, my very smart smartphone may just answer me…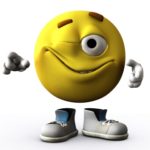 Image courtesy of Feelart at FreeDigitalPhotos.net
Image courtesy of Witthaya Phonsawat at FreeDigitalPhotos.net
Image courtesy of kjunaspix at FreeDigitalPhotos.net
Image courtesy of Tongrajantaduang at FreeDigitalPhotos.net
Image courtesy of Simon howden at FreeDigitalPhotos.net
Image courtesy of Stuart Miles at FreeDigitalPhotos.net
Image courtesy of digitalart at FreeDigitalPhotos.net
Image courtesy of Stuart Miles at FreeDigitalPhotos.net
Image courtesy of Stuart Miles at FreeDigitalPhotos.net
Image courtesy of farconville at FreeDigitalPhotos.net