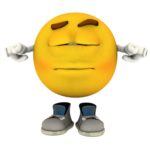 I have something to share with you, my friends.  (You may want to make sure you're sitting down.)  Here it is- living with a chronic illness is EXHAUSTING!!
I know, you're shocked.  Believe me, I was shocked too.  But it's the truth.
Living with chronic illness is so exhausting that sometimes it's hard to do even the simplest of things.  Even fun things.  Even things you usually enjoy.  Like, say, keeping up with a chronic illness humor blog.  
Even when MS gives you great material like putting your toothpaste on the wrong end of your toothbrush and then wondering why brushing your teeth feels different.
Or, trying to fight your exhaustion by playing twenty rounds of solitaire, losing each game and only THEN, discovering you aren't playing with a full deck.
In the blogging world you might get offers for a fellow writer to guest blog. And since my exhaustion has made my blog awfully quiet these days I was thrilled when a guest blogger wrote to me.  I was even more thrilled when she said she wanted to write about HUMOR- one of my favorite topics!
So this week, please enjoy a guest blog from across the globe by Rebecca Moore, founder of the website Able Rise.
Living With A Disability: How To Face Life With Humor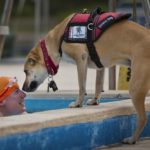 Living with a disability can sometimes make a person feel as though they cannot separate themselves–their attitude, personality, and love of life–from their physical or mental condition. This is due, in part, to the fact that so many people cannot see around the disability to the person who lives with it. This can be frustrating and can lead to a darkened view of the world, a cynicism that makes some want to never leave the comfort of their own home. "Netflix doesn't judge me!" you might say to yourself. "I'm just going to stay here and binge-watch Breaking Bad."
For others, the frustration comes in after an acquired disability, when they must learn to adjust to daily life with a wheelchair or crutches. The stares and curious questions pale in comparison to learning how to live with unwieldy equipment and home modifications, how to maneuver in public spaces, and how to carry a purse and a cup of coffee at the same time.
The first thing to do is throw off all the expectations that others have for you. Next, throw out all those expectations you put on yourself. Pretend you're cleaning out the fridge. Those ideas about not being able to cook, clean, go to school, and work are like old milk: outdated and kind of stinky. The fears about living a full life are exactly like that well-intentioned bunch of kale in the vegetable crisper; you bought it a week ago because everyone keeps going on about how healthy it is, but now it's brown around the edges because no one really likes eating kale. No one. Get it out of here! And while you're at it, lose those fears, because there's no reason you can't live whatever life you envision for yourself. It's just going to take some practice and a little humor.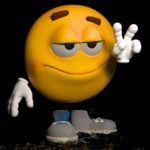 Open yourself up to new relationships
It's scary to open up to new people, especially when you already feel marginalized. Making friends as an adult isn't as easy as it was when you were five and your best friend was the boy in the He-Man t-shirt at the playground. Did you get his name? It doesn't matter. He loved He-Man and that was enough. Now you have to involve feelings and talking about yourself and getting past the hump of polite but awkward conversation about your disability, and you know what? It's totally worth it. Some people won't be as invested as you are, and not every new person you meet will become a close friend. Some of them may even say ugly things or unintentionally bring you down; unfortunately, those people are everywhere. Don't let them ruin your day. Just know that there are some pretty amazing people out there, and making connections with them can help you feel less alone, afraid, and frustrated.
Learn the difference between honesty and flattery
For those without a disability, it can be hard to find a point of common ground with a person who is living with one. They may not know that they can just speak to you like a normal person because they might be afraid of hurting your feelings or saying the wrong thing. Try to be patient and remember what it was like to train your dog not to jump on people: stay calm, be firm, and keep repeating to yourself that they just don't know any better until you teach them. When you meet someone who feels they can just be themselves around you–and give you their honest opinion about anything rather than praising you every chance they get for being so brave–hold onto them. These people are the ones who will help you get through this crazy life.
Celebrate small victories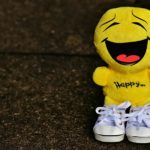 Remember that life is what you make it. Facing it with a little humor and patience can go a long way toward keeping you happy and healthy, and so can allowing yourself to celebrate the little things. Were you able to walk around the mall for an hour with your shopaholic sister without feeling tired? Awesome! Reward yourself with a treat and keep up the good work.
Note 1-  I agree with everything Rebecca has shared in this guest blog except for one small, minor comment.  If you have kale lying around make Portuguese Kale Soup!  It is the comfort food of my childhood and trust me, it's so good that it took me over thirty years to realize that kale was actually a vegetable!  Pair it with some good bread and wine (also from my childhood) and you'll feel much better and much gigglier than you did before!
Note 2- Rebecca Moore runs Able Rise, which is dedicated to accessibility education.  Rebecca's mission is to provide support to people with disabilities and to help educate their loved ones on accessibility.
Note 3-  The toothpaste thing and the Solitaire thing I mentioned at the beginning of this blog actually happened to other people I know but they were just too good and too MS like not to share!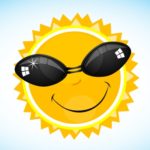 Note 4- Photo Credits
Sleepy Emoticon courtesy of farconville at FreeDigitalPhotos.net
Swimmer Photo via Pixabay by Skeeze
Peace Out Emoticon courtesy of farconville at FreeDigitalPhotos.net
Smiley Photo via Pixabay by Alexas_Fotos
Sun courtesy of digitalart at FreeDigitalPhotos.net