A multiple sclerosis war of the personal kind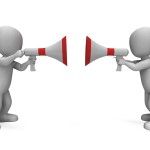 I am trying to better appreciate my bladder, but it sure doesn't make it easy.
By far, my most annoying MS symptoms are fatigue and the unruly behavior of my obnoxious bladder. Cognitive difficulties are high on the list too, but since my cognitively limited brain often forgets what I am forgetting, cognitive difficulties come in third.
The problem with the bladder and fatigue being my two most annoying symptoms is that I could handle one without the other. I could rest my fatigue away, but my bladder won't let me! I could constantly empty my bladder a thousand times a day, but I get too tired to do so.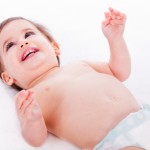 Please allow me to explain as delicately as possible. I, the lover of babies have changed hundreds of the worst diapers known to man; yet do not like talking about bladder/bowel stuff. Luckily, I only need to focus on the bladder here.
Fatigue is a constant battle, especially in the morning. If I absolutely have to wake up at a certain time, I need to come up with tricks to do so. Just setting my alarm clock doesn't work. My tired brain has trained itself to shut off the alarm in my sleep.
"What's that horrible sound?" my brain asks itself. "Oh, here it is, let's get rid of that."
This soliloquy goes on without my consent.
So I set my cell phone alarm as a backup, but to no avail. My brain has learned to turn that off in my sleep as well. Funny how my brain works brilliantly when I am asleep, but hardly at all when I'm awake.
When I need to wake at a particular time, I try to make this happen by setting both my alarm clock and my cell phone and then, placing my cell phone away from my sleeping body. Want to start my day early? The cell phone goes on the nightstand on the side of the bed I don't sleep on.
Have an early doctor's appointment? The cell phone goes on the dresser across the room- the logic being the further away I have to get from my sleeping position to shut the alarm off, the more awake I will be when I do it.
Need to catch a plane? That only happens once a year but as it's a crucial reason to GET UP on time, the cell phone goes in an open dresser drawer. The trick being that I open all the drawers and have to sleepily find the one actually holding the cell phone.
Soon that won't work either and I will have to hide my cell phone outside of my bedroom and who knows if I will even hear it then.
But the battle between fatigue and bladder take place on the days when I don't have to get up at a certain time. Or, I do, but my tired brain has already shut off the alarms disturbing my sleep.
I could take all the rest I need, and boy do I need rest, but my bladder won't allow it. The morning bladder alarm doesn't fool around, the bladder alarms at 12 AM, 2 AM, 2 30 AM, 3 AM, 4 AM and 5 15 AM notwithstanding. My fatigued body just sleeps through those. One might ask how I know they happen if I am sleeping. The answer is that my fatigue is so pissed off about them, (pissed off- get it?) that it makes sure I remember how obnoxious all those interruptions were the next day.
But the 9 AM ish bladder run won't quit. I try to ignore it as I lay comfortably resting. I realize I can't ignore it so I start to move to address the issue. But in the process of moving, I find an even more comfortable resting position.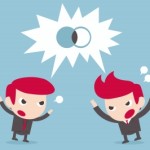 Slumber filled moments go by and the bladder grows more determined. My fatigue and my bladder begin to argue.
"Let's the girl sleep! She's tired. Why don't you stop being a bully and leave her alone!" argues my fatigue.
"She has things to do, first being to take care of me! I'm important too you know. Why do you always get your boring tired way?" my bladder argues back.
One might try to defend my fatigue by saying when you need your rest, you should get your rest. But this fatigue/bladder diatribe often happens after 12, 13 plus hours of sleep.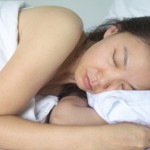 One might defend my bladder by saying I'm just being lazy. The girl needs to get up and get moving. Except I WANT to get up and get moving. I don't get bored easily and always, always have things I want to do. In the morning the first thing I really want to do is have my beloved cup of tea. Except I am so damn tired and when I'm not, I am in the bathroom.
Eventually the bladder wins this particular battle. Should fatigue try to lean me towards going back to bed, the bladder shouts again with another urgent message, only seconds after I have taken care of the first. And so it goes.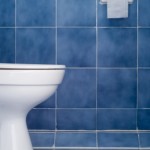 I've been told the bladder is a muscle and muscles are supposed to make you stronger. If stronger means getting up and moving if only from bed to potty and back again, then I should be grateful. I'm trying to be. But mostly I'm just pissed.
That is, when I'm not too tired.
Dear sleepless MS friends-please know that I do understand that I am lucky to be able to sleep, even if I am getting up constantly to pee. I know that many of my fellow MS'er's have extreme trouble sleeping and for that I offer my condolences.
What can I say? Your MS is not my MS and your MS is weird.
January Contest-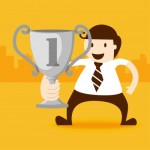 So only one more contest left until next month's release of MS Madness! A "Giggle More, Cry Less" Story of Multiple Sclerosis!
What do you think of the book cover image, posted to the right of this blog?
While it's too late for the book itself, I've been thinking that the MS monster on the cover needs a name. Nothing cuddly or loveable, he is an atrocious beast after all. But something fitting that I may call him while I promote the book.
Do you agree? If so, this month's contest asks you to come up with a name for him. The most creative, appropriate name for him wins a $10 Amazon gift card and an autographed copy of the book as soon as it's released!
Please feel free to post your ideas in the comments section, on my Yvonne deSousa.com Facebook page (and please like it if you have not already done so,) or in a private message on my website. Be sure you are comfortable with giving up the name. I may ask you to sign something giving me permission to adopt your prize winning name to my MS monster.
Contest open until midnight on 1/23/14.
The winner will be announced in the 1/31/14 blog!
Image courtesy of Stuart Miles/FreeDigitalPhotos.net
 Image courtesy of photostock/FreeDigitalPhotos.net
 Image courtesy of photostock/FreeDigitalPhotos.net
 Image courtesy of bplanet/FreeDigitalPhotos.net
Image courtesy of tiverylucky/FreeDigitalPhotos.net
Image courtesy of nuttakit/FreeDigitalPhotos.net
Image courtesy of 1shots/FreeDigitalPhotos.net