New multiple sclerosis symptoms go musical
I was sitting in a meeting a couple of weeks ago when my left hip started to vibrate and shake.  It felt like how it felt in the old days when we had pagers or antiquated cell phones attached to our belts.
Immediately I went looking for my phone.  Did I forget to turn it off?  Was it on silent mode in my pocket?  This was very possible as I have said over and over, my cognitive abilities stink and so who knows where anything is on my person?
But no, my phone was completely shut down and resting lazily in my purse which was slung over the right side of my chair.  My hip continued to hum.  Was this a new MS thing?
Ironically, I was at an MS meeting and was surrounded by fellow MS'ers.  I wanted to ask them what they thought but what if this wasn't MS related. How do I explain this bizarre vibrating going on?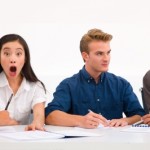 What if they thought I was crazy?
What if they thought I was a perv?
This vibrating, shaking hip thing continued throughout the afternoon and made me think of a Rolling Stones song, (of course it did,) called "Shake Your Hips"; specifically the line that says, "do the hip shake thing.  Do the hip shake thing babe."
So now, while I was trying to concentrate on the meeting, I was also dealing with a hip dancing on its own and had an awesome Stones verse stuck in my head.
Since that meeting other body vibrations have started to occur; the right hip, one foot but I can't remember which, (next time it happens I will clarify), a leg, (ditto on which) and back to the left hip again.
It would be nice if these limbs were dancing in a sequence but alas, since this is probably multiple sclerosis, of course they choose not to cooperate.
It might be for the best. Most dance places don't get exciting until after 10 PM and I'm always in my pjs by then.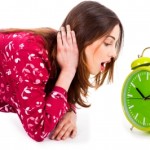 Then recently, I got mad at something.
Really mad.
Really, really mad.
So mad my body started to shake.
I had never had that happen before although I have heard people talk about it.  My body was doing its own thing once again, vibrating in parts and shaking all over.
When I get in a bad MS way I turn to my faith.
If I'm so bad off that I'm being way too stubborn to appreciate God's help, then I turn to humor.
And when I am so grouchy that anyone who tries to make laugh might get their head bit off, it's then I turn to music.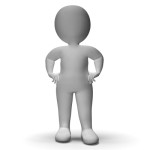 And so, I couldn't help thinking of Shakira's song, "Hips Don't Lie."  Except, as far as I was concerned, my hips were lying.  Since they couldn't be bothered to tell me what they were doing, they were lying!
At least the line in her song fit, "ahh baby when you talk like that, you make a woman go mad…"
And mad I was.  I was mad at MS, I was mad at the world, I was mad at my weird body parts.
I was mad that when my hips were shaking they didn't look anything like Shakira's hips.
It's a cruel world we live in folks.
One song sung by a woman too beautiful to be believed was not enough to get me out of my crabby place.   More shaky songs came to mind, like the Cars "Shake it Up."
I laughed at the line that says "do the move with the quirky jerk."  Oh yes, that's one move my body does know.  I was quirky jerking all over the place…
As I was letting my body do this weird multiple sclerosis dance across my living room, I grew tired, spent even.
I felt all shook out.
I felt all shook up.
And then, then I thought of the music of my Elvis childhood.  One more song might get my body to relax and get the anger out of my nerves.  I looked up "All Shook Up."
Did you know it's an MS song?
Seriously, check out the lyrics if you don't believe me.  MS gems abound like, "Well, my hands are shaky and my knees are weak, I can't seem to stand on my own two feet."
And "My tongue gets tied when I try to speak, my insides shake like a leaf on a tree."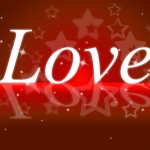 Supposedly Elvis recorded this song about falling in love but I don't believe it.  I have been in love, lots of times, and it never felt like this.
Then again, I am single so maybe I wasn't doing it right?
The point is, before I knew it, I went from being mad at the world, to dancing my strange MS body around my apartment to watching old Elvis videos on YouTube.
And I felt better.
So, are vibrating body parts and shaking limbs more symptoms of multiple sclerosis?
If so, then I guess that's just how it goes.
I try to stay positive and so I came up with this-
If my body is moving around on its own, well that's a lot less exercise I have to do!
Yea!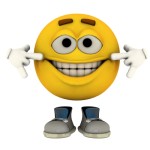 Image courtesy of Donilo Rizzuti at FreeDigitalPhotos.net
Image courtesy of Ambro at FreeDigitalPhotos.net
Image courtesy of photostock at FreeDigitalPhotos.net
Image courtesy of Stuart Miles at FreeDigitalPhotos.net
Image courtesy of jscreationzs at FreeDigitalPhotos.net
Image courtesy of Stuart Miles at FreeDigitalPhotos.net
Image courtesy of farconville at FreeDigitalPhotos.net