Chicago MS Summit Part II
Part 1 of this post appeared on my blog last week and is titled,
Meet Me in the Windy City
Novartis provided all the airfare, hotel, meals and travel costs for this summit.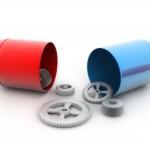 I surprisingly still had a lot of energy after the summit ended. Maybe I shouldn't have been so surprised as I had taken one of my legal speed (ooops, I mean prescription stimulant) pills that morning.  I was glad I did.  The day was beautiful and I wanted to explore a little of the city.
I had heard that Navy Pier was only a mile or so away and while I didn't know what Navy Pier was, it sounded fun. Problem was, I didn't have directions and I only had two hours to explore.
I walk better than I stand and one mile is no big deal. But due to the time and no directions issue I chose to take a cab there and then walk back.  The first cab I spotted was driven by an Asian man who may not have spoken English well.  I asked if he would be willing to take me to Navy Pier, feeling bad that it wasn't a huge fare for him.  He waved me in.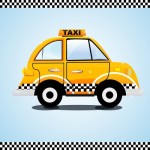 We drove for a bit and I checked out the famous Chicago architecture.  Then we were stuck in traffic.   Up ahead I saw a huge building with the Navy Pier sign.  It was then that the cab driver said "traffic bad.  You walk. You get out!"
Some people may have been offended but I thought it was pretty funny; especially since he might have been trying to save me a bundle because as we sat in traffic the meter was running.  I had never been kicked out of a cab before and I crossed that off my bucket list.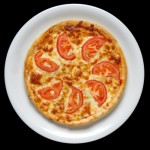 After exploring I did walk back to the hotel and met my fellow bloggers in the lobby for drinks, Chicago deep dish pizza and lots of fun conversation. One of the positive things about multiple sclerosis (yes, I said it.  I said positive and MS in the same sentence.  It's rare but possible to do that,) is the new friends you can make on the MS journey. I'm grateful for all of them.
When fatigue finally crashed into me like a freight train, I faced a dilemma.  There were to be fireworks that night and some of my fellow bloggers were going.  They encouraged me to join them.  I wanted to go but MS concerns overwhelmed me.  Despite the throbbing in my legs I could probably walk to the fireworks well enough but didn't think I could stand through them.  And I was tired.
One blogger had a wheelchair I could use to sit in during the display. (You know you're at an MS summit when someone has an EXTRA wheelchair.)  I debated considerably.  I wanted to go.  But taking a wheelchair for me seemed too much. I can walk.  How does it look to see me walking and pushing a chair and then having to sit in it when I stop? Who cares how it looks?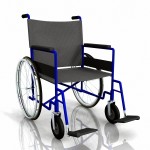 When I said my fellow bloggers and I were at different levels of MS progression I didn't just mean in terms of symptoms.  I also meant in terms of acceptance.
Ultimately I skipped the fireworks and told myself it was because of the early flight in the am and that it was ok because I had already had way more fun than I expected.  I went up to my room and proceeded to mentally berate myself all night to the point of absolutely no sleep at all.  Yes, I was beyond exhausted and the bed was super comfy.  But still, I tossed and turned and thought and cursed until the morning.
The good thing about not getting any sleep is that you are already awake when you need to be. I got ready and headed to the airport in plenty of time for my flight.  While in the restroom I heard rumors of a cancelled flight. I figured it must be another plane to Boston. But I was wrong.  My 10:05AM American Airlines flight had been cancelled-no reason given- "they just didn't have a plane-too bad" and was rescheduled for 8:35 PM.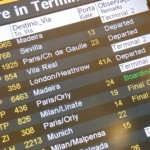 Huge lines formed as passengers tried to figure out what to do.  A phone number was handed out for complaints and possible alternatives. When I called I was told to go to the next reservation desk for help.  The agent there spent 10 minutes telling me and other passengers why she was too busy to help us.  We were told to stay in line and maybe they could help in another hour or so.  There were no seats near her desk. My legs were hurting.  I needed to make more calls.
It was then that the germ-a-phobe in me collapsed unto the filthy terminal floor and used it as my personal office. I didn't have the energy to spend ten hours hanging out in the airport and I had no faith that there actually would be a 8:35 flight. I had lost faith in American Airlines.  Actually, I had no faith in them before either but a free trip is a free trip no matter who you fly with.
I called my preferred airline Southwest and was thrilled to discover they had a flight at 4 PM and I had enough rewards points to cover it- yahoo!!! I booked it and set about to finding the Southwest terminal.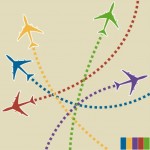 I was struggling cognitively.  I saw a sign that said Millet with a picture of a bed.  What is a Millet bed?  Is that an area where the passengers can rest for a bit?  How could I find it?  I could sure use a Millet bed.  It was several signs later when I saw it again and this time the sign with the bed read Hilton.
The first security guard I asked about the Southwest terminal said "you can't walk-that's a whole different airport."  He must have been a wise guy and so I ignored him and kept on trudging. I saw a sign for an airport shuttle service and asked them if I could take the shuttle to the Southwest terminal.  "No, they told me, that's at Midway, a whole other airport."
I still wasn't getting it. I figured Midway must be another name for Southwest. I had enough of these bozos.  I went outside to the taxi stand and asked how much it would cost for a cab to take me to the Midway terminal. $60 I was told.  And while I stood with legs that felt on fire and breathing in the exhaust from the shuttles, he explained that Midway was actually another airport in Chicago.  Chicago had two airports and I was in the wrong one!
What could I do?
I did the only thing I could think of at that point.  I bummed an unhealthy stress cigarette from an airport employee on a break and told her of my sad plight.
Before I get rebuked please know that I don't smoke.  Not really.  I used to smoke but I quit because smoking is very, very bad.  I only smoke when I'm stressed.  Or when I am drinking with friends who smoke.  But if there was ever a time for a stress smoke it was then.  And since the air outside of an airport is so bad anyway, it didn't seem like one cigarette could do that much damage.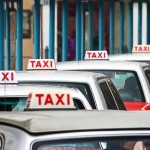 The employee was very nice and we chatted before I got into a cab and she went back to work. And yes, $65 dollars later and more sightseeing of Chicago highways I was delivered to my second airport of the day, coincidentally, much closer to the hotel I had been staying at.
Finally at Southwest I felt better.  Until I had to wait in another line at yet another desk.  I was told to step aside as my wait could be ten minutes or so.  And again, there were no available chairs.
At this point, the tears started. I couldn't help it.  I do not like to cry in public. It's humiliating.   But the fatigue, pain and frustration were just too much. It was through my tears that I asked for a wheelchair.
It had happened.  I accepted that sometimes on this MS journey, I'm going to need help.  And I'm just going to have to get over that.
If I want to have fun, if I want to get around, if I want to have a productive life, sometimes I'm going to need a chair.
Or a cane.
Or cheater eyeglasses.  (Those may be more necessary due to old age but you get the drift.)
As it turned out, it was going to take them a few minutes to get a chair to that terminal and so they helped me right away so I wouldn't have to keep standing.  And then they found me an empty seat right in the boarding area specifically meant for people with disabilities.  I didn't look the part.  I didn't care.  It was where I needed to be to rest my overwhelmed body.   It was there I waited for my flight home.
So while this MS Summit was for Novartis to learn from the MS community, it helped me to learn too. I learned that life is better with help, no matter how that help presents itself.  Be it a friend with an extra wheelchair or a helpful airline that just rocks or a lone woman on a smoke break.
The next time I fly I will take Southwest and will make sure I have the right airport.  And I will also ask for a wheelchair if I need it.
Maybe, just for fun, I'll ask for two….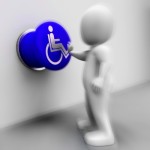 Image courtesy of dpavumba at FreeDigitalPhotos.net
Image courtesy of digitalart at FreeDigitalPhotos.net
Image courtesy of Suat Eman at FreeDigitalPhotos.net
Image courtesy of njaj at FreeDigitalPhotos.net
Image courtesy of artur84 at FreeDigitalPhotos.net
Image courtesy of Ohmega1982 at FreeDigitalPhotos.net
Image courtesy of Stuart Miles at FreeDigitalPhotos.net
Image courtesy of usamedeniz at FreeDigitalPhotos.net
Image courtesy of Stuart Miles at FreeDigitalPhotos.net