Multiple sclerosis and the 'get fit' plan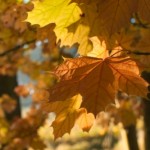 I didn't intentionally time the end of my 50 Shades of Green/Doing It Veggie Style Contest to collide with the start of my favorite season. Funny how things happen that way. But the contest has ended and I have some awesome, healthy recipes to try.
What is weird, is that the world around me also seems to be encouraging me to get healthy. For example, I decided to celebrate the first day of fall (9/4 according to me-calendar be damned!) by taking a walk along the beach.
It was gorgeous and I wondered why I didn't do it more often. The sand between my toes feeling and the roar of the surf sound were very relaxing. That day offered a slight breeze to help give me energy and when I got too tired, I noticed the prior low tide had left a perfect little shelf/ridge in the sand for me to rest upon.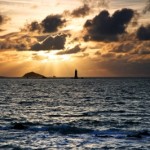 It was while I was resting that I saw two seals pop their heads out of the surf, one with a fish in his mouth. I took it as a 'get fit' plan sign. The seal didn't pop out of the surf with a bag of Doritos in his mouth or a pint of Haagen Dazs. No, he was reminding me that fish is a very good option in my diet.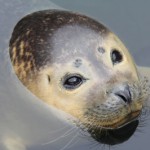 Next, I received a personal email from someone that I should know, but don't. As most of you likely appreciate, MS can cause cognitive difficulties and poor memory. This helpful email included a newsletter from a local organization that had easy nutritious recipes, details about some upcoming classes to help people cook foods that fight chronic illnesses and a story about another woman with MS whose overall well being was greatly improved by eating macrobiotically.
It was great stuff and I greatly appreciated receiving it. It was clear by the text in the email that I should know the sender but for the life of me, I can't figure out who she is. I am worried that she is actually a relative or a best friend and I am embarrassed to admit I don't remember her. If you, dear email sender, are reading this blog, I'm sorry but grateful.
Also this past week, my dad and I took a road trip to visit an uncle who had been sick. On the way back, my dad was excited to stop at a new grocery store. This was shocking. Home Depot, yes. Sears, yes. A Portuguese liquor store for his beloved red wine, sure. But a grocery store? The store is 50 minutes from where we live but my dad likes it as it is new, clean and has excellent prices.
As he did his shopping I decided to get a bit of exercise and walk around. I started at the bakery section and there were a lot of delicious looking treats, but I wasn't that impressed for some reason. Next, I wandered into the produce section and was immediately overwhelmed by the aisle. Everything looked fresh, and wholesome and colorful and it made me want to buy some veggies.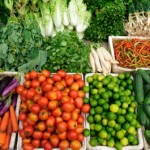 Who is this person I've become? At the rehab center where my uncle was, my dad and I decided to order lunch there so we could eat with our relatives and thus visit longer. This meant no stop at Burger King on the way home, but I figured I could adapt. And when the lunch came with a side of broccoli I ate it all. I didn't lick my plate of all the broccoli juice and flavor but I did eat the whole serving.
And I was only a little disappointed when I removed the cover of the dessert cup to find pineapple chunks instead of chocolate pudding. No Burger King meant no fountain diet coke either and I drank not only my mini glass of low-fat milk at lunch but my dad's too. Lately, I have noticed that I am less interested in my treasured diet coke, preferring ice water, iced tea or milk apparently.
I haven't noticed any real changes in my weight or energy level since I started this plan, but I did plan the plan using baby steps. Perhaps I have lost a pound or two or was wearing a great color on the road trip day as my uncle called me "beautiful," something he had never done before. In the interest of full disclosure, I should mention that he is in the early stages of Alzheimer's but I will take the compliment!
I guess what I am saying is that when I mentioned the 'get fit' plan would require Newborn Steps, I didn't understand what 'newborn steps' would entail. Maybe little by little, it is a slow transition to something that will include progress and steady, permanent life changes but needs to work for me as well.
Last week, I made Montel William's Potato and Leek Soup and it came out brown. It was not supposed to come out brown; it was potato soup. But it called for vegetable stock and I am not sure what vegetable stock is and how or why it is different from vegetable broth. The only vegetable stock I found was in the super duper organic section of the store and when I opened it, it was a little intense. The soup is ok, but the flavor of the organic stock is a little overwhelming. Yet, I liked all the other ingredients so I would like to try the soup again. And maybe this time, I will use a low- sodium chicken broth instead. And I will likely love the soup then and gobble it up with a side of kale, a salad or one of my new veggie recipes from my readers.
Sometimes, I guess, new born steps need tweaking before you get anywhere….
Image: FreeDigitalPhotos.net
Image: FreeDigitalPhotos.net
Image: FreeDigitalPhotos.net
Image: FreeDigitalPhotos.net