A new multiple sclerosis/yvonnedesousa.com contest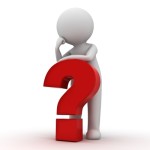 This week's post features something new and a request for help. So many readers have kindly suggested that one of these days I should put my crazy MS opinions and antics into a book.
The thing is, I actually have written a book; a book that lives in a link somewhere in the midst of the confusion that is my laptop's brain. Please don't think I don't take the book writing process seriously. I also keep a copy of the book safely stored in a corner of my spare bedroom where it successfully gathers mounds of dust that I refer to as fantasy readers. They have enjoyed it immensely.
But now, and upon the recommendation of many of you, I have teamed with a small publishing company and hope to have a finished copy of the book available for living, breathing readers by the end of the year.
Or, as I like to call it, the "just in time to suggest how a book about a crazy girl with an even crazier illness would be the perfect Christmas gift for friend, sibling, coworker, cousin, neighbor, the Yankee Swap etc, season."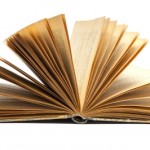 There is just one problem. For all my damaged MS nerves, I have not been able to come up with a good title. And since I am now tired and cranky about it, I thought I would ask for your ideas in the form of a new contest here on yvonnedesousa.com
(See my prior post, 50 Shades of Green/Doing It Veggie Style for proof that there was a first contest.)
Why would you want to offer me your clever titles for my upcoming book? Because it may help you cure multiple sclerosis!
Here's how- you come up with an amazing title that will make people want to buy my book and then a portion of the proceeds from the sale of my book will go to various non-profit agencies that are helping those living with MS and researching how to cure MS. If enough people are attracted to your title, the more books they buy, the more donations the agencies get and with that money the more research they can do, and that research leads to a cure!
Ok, that is possibly quite the stretch, but you get the idea. The winning title and its creator will also get bragging rights, a free autographed copy of the book and a credit inside for all to see!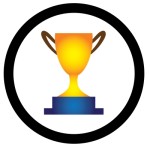 Here are the official details-
1. The title must be original (at least as far as you and your MS brain can remember.) It must also be quirky and engaging enough to catch a reader's attention, humorous enough to suggest that this is a lighthearted story, and use the term multiple sclerosis or MS so people know what it is I am whinnying (I mean writing) about.
2. You can submit up to 5 titles for consideration.
3. Please submit titles using the Contact link on this website to keep your suggestions private in case other MS writers are out there scouring the net for their own title ideas.
4. All titles must be submitted by 5/24/13 and include your contact info in case you win.
5. If your title is chosen, you will receive a free, autographed copy and your name or nickname in the book, however you want it to be listed. Additionally, a portion of the proceeds from the sale of each book will be donated to various charities that help those living with multiple sclerosis.
6. Also, to keep my publisher happy, if your title is chosen, you may have to sign a form granting us permission to use it whether or not the only copies I sell are to my parents and my high school English teacher or whether or not it becomes a bestseller bigger than Harry Potter.
One can dream can't one?
7. Finally, to help you get the feel of the book I have enclosed a short, unedited passage below. The memoir is the story of the first year of my living with and adjusting to a diagnosis of multiple sclerosis, told with a sense of humor. Well, I think its funny… As my diagnosis came only a few days before Christmas, this part takes place on the morning of Christmas Eve as I was trying to sort out the news…
One last note, if you are really excited and would like even more information on how the book is written, check out three other unedited passages on the Excerpts link on this website…Those selections include a title but I don't really like it which is why I need help from all of you…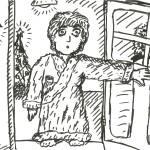 From a not officially titled manuscript by Yvonne deSousa
That morning I was excited. Christmas was here, I wasn't in the hospital and I was practically ready. I had just a few more gifts to wrap, a few treats to take out of the pan and divvy up among plates for the visits I would make later, shower and go. Except the phone kept ringing with holiday well wishers and last minute plan makers. I showered and was in my warm, light blue, soft fuzzy bathrobe. It made me look like a huge blue bunny but it was comfy and good to wear while I did hair and makeup before getting dressed. UPS automated called to tell me they had a package for me but couldn't find me. Was it a surprise Christmas gift? I was on hold for twenty minutes sorting out the address error and at the end of the call realized it was a package of information from the drug company. Information only, not even real drugs. How fun.
But that bummer news reminded me that I never called the drug company people back and if I didn't do it now, I wouldn't be able to call them until the following week. I thought I had better get it over with, how long could it take?
I was on hold for twenty minutes until I finally got the actual nurse I needed to hold for. And, it turned out, she needed to ask me twenty questions before she could send me the actual drugs. I've come this far, I thought. She proceeded to ask me every medical question under the sun for me, my siblings, my parents, my grandparents, my friends, my neighbors, past boyfriends, future boyfriends, etc.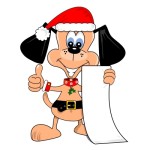 I saw a car pull up. It was Serena with her ten year old twins stopping by to wish me a Merry Christmas. Serena didn't know the MS news yet and I hardly ever got to see her girls. It was obvious I was home and I didn't want the kids to think I was ignoring them. But I couldn't lose this call after we had come this far so without thinking, I answered the door, forgetting I was in the fuzzy bathrobe. While the nurse on the line was asking me questions in one ear, I was facing extreme hoots of laughter from not only Serena, but her tough as nails boyfriend Bootsie, and was receiving hugs and kisses from her daughters. The whole time the nurse was asking, "do you lie out in the sun? Have you ever lied out in the sun? Does anyone you know lie out in the sun? Have you ever been to Africa? Has anyone you know ever been to Africa? Do you know where Africa is? Do you even like Africa?"
In the bathrobe that was no longer so comforting, I tried to get the nurse to pause for a breath, explain to the girls why I couldn't invite them in and where I dropped off their presents, and shut up Serena and Bootsie without flipping them off as that wouldn't be appropriate for the day or the kids.
And like that, it was Christmas. And time for visiting and the beautiful Mass and family and it was all I hoped it would be, complete with new holiday memories. Like how my mom who NEVER drinks, got tipsy on one glass of wine causing Drew and I to spring to the parking lot to quickly get the car and get her home, leaving her swaying drastically with only Laurie and her Canadian crutch to try to keep her from falling. Or, how, while chatting with them and making dinner on Christmas day I decided to spray my entire kitchen floor instead of the roasting pan with Pam making my kitchen a makeshift ice rink for us all. Drew and I had fun dangerously gliding around and serving while my mother watched nervously and waited for the plate crashing display that never actually came. Silly memories all, but memories to chuckle over for years….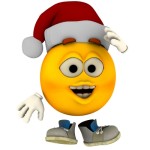 Image courtesy of [Master isolated images] / FreeDigitalPhotos.net
Image courtesy of [adamr] / FreeDigitalPhotos.net
Image courtesy of [smarnad] / FreeDigitalPhotos.net
Illustration by Sebastian Frances-Burnell
Image courtesy of [Grant Cochrane] / FreeDigitalPhotos.net
Image courtesy of [farconville] / FreeDigitalPhotos.net