Multiple Sclerosis gets spending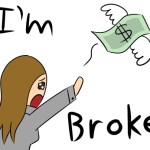 Everyone knows that MS sucks.  You don't need a degree to be able to figure that one out.  But, if you're one of those science type people who need an official hypotheses I can back up this statement.
Hypothesis-MS sucks
Examination-MS patients complaining about sucky MS symptoms
Research-observation of MS patients dealing with sucky MS symptoms
Proof-MS sucks
Still not convinced?
Then there's this; immediately after my MS diagnosis my then neurologist told me that, MS sucks. She had all kinds of fancy titles, degrees and med school debt to back her up.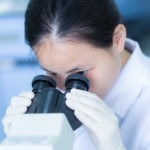 And we don't have to be an Ivy League grad to realize that living with MS is expensive.
Hell, living with any type of chronic illness is expensive.  Just thinking about words like insurance, pharmaceuticals, medical tests, therapy, copays, and sick time and even the cognitively slowest person (ie, dumb) starts to appreciate how costly it can all be.
Therefore we all know that MS and money clash in the poorest of poor ways.
I expected this upon my diagnosis and tried to start preparing and saving.  What did me in were the ways in which MS would leave me financially strapped that I couldn't even anticipate.
For example, due to multiple sclerosis I am extremely temperature sensitive.  Extreme cold can be painful and extreme heat can make it hard for me to breathe.
If given a choice I prefer the extreme cold as rumor has it that breathing is pretty important.
My ideal living and sleeping temperature is 73 degrees.  And lucky for me, I live in New England and so there are several days in the year when my environment naturally drifts to 73 degrees.
Five of them, to be exact.
Yes, for 5 days a year I don't have to worry about air conditioning or heat.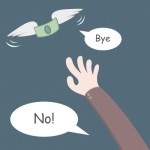 Every other day I'm using some nasty utility company to heat things up or cool things down and as such, I'm watching good green cash blow out the a/c filled window or burn up in the fiery furnace.  Actually, to make the money suck even worse, I don't have a furnace.  My heat is electric.  And yes, the electric company loves me, the stingy money grabbers.
Here are some other unexpected ways that multiple sclerosis is super expensive.
I have the most basic of basic cell phones- an actual flip phone.  Yes, they really do exist even if they are impossible to find.  They are officially the dinosaurs of technology and I have long been convinced that they are called flip phones because people like me are constantly flipping them somewhere.
I have accidentally flipped my phone across the room several times.
And dropped it on the ground.
And banged it against a wall, car or furniture.
One would think that replacing a boring, basic phone would be cheaper than replacing a fancy/schmancy updated one.
One would be wrong.
Very, very wrong..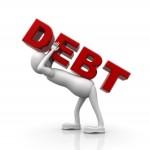 Moving on-cognitive difficulties are also super expensive.
Here are two pricey examples.
Because I'm constantly flipping my flip phone I worry about replacing other pricey electronics as well. It's not unlikely that I will drop my laptop and so I always get the insurance protection on it.
This past January I called my geeky friends at Geek Squad and wrote down all they told me about renewing this policy.  The first thing I had to do was respond to an email they would send me on a particular day.
On that day I received the email and looked at my notes to see what I needed to do at that point.  What I needed to do was renew the policy as my notes clearly stated.  What I did was delete the email, thinking it wasn't important.  Later I realized that the policy was canceled and now my little old computer, also ancient at 6 years old, is alone in the world with no protection and clumsy me acting all dangerous around it. 
We are just one unexpected trip away from complete financial, technical destruction.
While trying to build up a writing career I applied for a grant that would help me out financially while I wrote the next great American novel masterpiece, you know, like 50 Shades of Grey.  I read the rules for applying for the grant several times.  Then I read them several times again.  I updated my grant submission and just before hitting send, I checked the rules yet again.
And several days later I realized I had messed the whole thing up and my submission would likely not count as I hadn't followed the rules.  And the deadline had passed.  That little bit of cognitive difficulty cost me $5000.
(Well, $5000 assuming I would have been awarded the grant as opposed to other ambitious writers but I choose to assume I would have won if not for that damn costly MS!)
Many people with MS also live with another serious illness.  Mine is germ-a-phobia.  Yet, MS makes me constantly exhausted so I need a lot of help with cleaning. Most of this help comes in the form of disinfecting wipes.  And these wipes don't come cheap.
Luckily I can sometimes find coupons to use for purchasing these amazing energy saving, germ killing power house cloths.  And the coupons do help, if I remember to use them.  Which, of course, I never, ever do.
While talking about shopping let's take our meager pennies to the grocery store, shall we?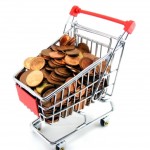 I try and try to be a saver and the grocery store is no exception.  But disinfecting wipe coupons are not the only coupons I forget.  I forget all the coupons.  I could deal with that, really, how much do coupons really save?
The problem is that I have picked up this bad habit of buying the wrong thing.
Even as I'm looking at an item and putting it in my cart.
Even as I bring it home and put it away.
I will still see the item I needed.
Then I open said item only to discover that it is the wrong thing and thus, unusable. I would return it for the right thing but the product is now opened and the receipt was trashed a long, long time ago.
It's enough to make a person crazy.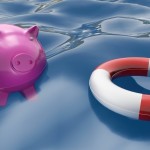 Or, it would be if we MS'ers didn't already feel crazy.
Thankfully, there is a remedy.
It's called wine.
I try to save there too.
I bought a bottle recently and saw a promotion where if I save my receipts and bought more bottles I could get a rebate- $3 off two bottles, $6 off four etc.
I was so pleased by this that the next time I was at the liquor store I bought that specific bottle.  I can fight the MS money suck after all.  Wine is crucial and why not get some money back when I drink it?
I was so pleased with myself and my savings effort that I was home and had the bottle open before I realized that I had forgotten the damn receipt!
Good thing the rebate called for big bottles of wine.  I'm going to need them……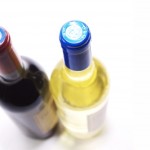 Hi friends,
                I would love to hear of some of the unusual ways MS is robbing your piggy bank.  Feel free to share your thoughts in the comments section below.
                Also, my friends over at the Accelerated Cure Project asked me to remind my readers of the fabulous research they are doing with the I Conquer MS project.
                iConquerms.org is a patient centered, patient powered research initiative that needs the help of all of you!  And unlike most things MS related, it won't cost you a penny!
Please check them out  iconquerms.org
Image courtesy of saphatthachat at FreeDigitalPhotos.net
Image courtesy of Photo kanok at FreeDigitalPhotos.net
Image courtesy of kittijaroon at FreeDigitalPhotos.net
Image courtesy of renjith krishnana at FreeDigitalPhotos.net
Image courtesy of watcharakun at FreeDigitalPhotos.net
Image courtesy of Mister GC at FreeDigitalPhotos.net
Image courtesy of Stuart Miles at FreeDigitalPhotos.net
Image courtesy of Simon Howden at FreeDigitalPhotos.net