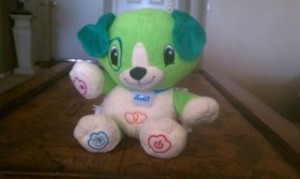 Warning– this most recent blog post is written just days after returning from a month-long family vacation where the main travelers were two sisters with MS and their mom.
It is absolutely not politically correct to call someone with multiple sclerosis, stupid. It is not even ok to call yourself stupid if you have MS and you act stupid sometimes due to cognitive difficulties. It's like how it is not politically correct for me to call myself a 'portugee' even if I am Portuguese and I am saying the slang term affectionately. My poor aunts are cringing and desperately shaking their heads as they read this paragraph.
So it is completely inappropriate to say that MS makes me stupid. It is far better to say that MS itself, is stupid.
Stupid MS– think of this title as in- stupid airline that was short-staffed and made everyone stand in line forever in a hot, super crowded ticket gate and had lines too long to wait in to get fancy pre-boarding status for those with disabilities.
Or,
Stupid Bed– as in stupid wooden bed frame where my crawling great nephew cracked open his tiny chin. In the bed case, he and I stood by the bed and repeatedly beat the mattress with our fists over and over again yelling "stupid bed", (once the bleeding and screaming had stopped of course.)
Or,
Stupid Scout-as in, stupid stuffed dog with a computer chip in him that allows the baby to push on one of the dogs various extremities for lullabies, learning numbers and letters and spoken sentiments of love for the baby himself, by name even! What chance does an extra soft, fuzzy, stuffed blue bunny bought by a loving aunt stand against a dog that can say the baby's name. Stupid Scout!
How about,
Stupid Local Police Dept-as in the substation of the police department in the town you are staying in that actually closes on Martin Luther King Day. Since they are not open to correct you when you stop in to ask for information on the exit ramps, you wind up giving your friend wrong directions, causing her to drive the opposite way from where you are for over 30 minutes. Stupid police substation!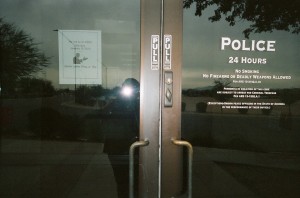 Then there is the,
Stupid car rental place-as in the silly car rental agency that requires you to produce a driver's license to drive one of its cars when you forgot your license as you were so proud to think of how much easier traveling would be if you used your passport for identification, no more constantly pulling the little card out of your wallet- the passport is so much better. Until you try to pull the little card out of your wallet at the rental agency and remember you left it home because you were being so smart.
We can all likely agree on the,
Stupid RMV– as in the absurdity of why the Department of Motor Vehicles will not give you a new license the same day you request it, causing one of the party to travel with a paper copy of her license that expires only days after arriving. This then causes the least likely person in the group to be designated driver and all of the party to worry about the expired paper license member being held at security on the return trip. Since we are visiting a state near a pretty active border, we worry about her being held in federal prison for days until the stupid RMV can get her a new license.
But the worst has to be the,
Stupid car– as in a fancy car rental that has a ridiculous key-less entry system. What is with that? You still have to carry around a key chain as it contains the new age computer chip called a fob that actually sparks the car to turn on when you push the fancy key-less entry button. And you still have to make sure that the key chain without a key is near the button which happens to be right near where the hole would be where you actually would put a key. Luckily you don't have to put the key in the hole as you have key-less entry.
The stupid car can lead to a problem with the,
Stupid Brake Sign– as in the stupid car highlighting a brake sign as you push the key-less entry button over and over again. You have the key chain near the key-less entry button and you push and push but the car doesn't start. Your sister is behind the wheel and she begins to think maybe the brake sign means something. So she does the first smart thing her MS brain comes up with and pushes the emergency brake down. The car rolls down the driveway. Neighbors come to help. Your sister lets ups on the emergency brake and the car rolls further into the street. She is fiddling with the emergency brake constantly and the key-less entry rental car is not starting.
 You decide this is not worth the effort and call the car's Stupid Roadside Assistance and insist that they come get this stupid car. They explain that your sister has been messing with the wrong brake. You must step on the car's main brake while you hit the key-less entry start button while making sure the key-less entry key ring is near it.
It all hits home with the,
Stupid Nephew who is also the father of the baby and who cracks up laughing hysterically when you tell him the trouble you and your traveling companions had with starting the stupid car.
I must side with those in authority in the "protecting the rights of the disabled world" who would be upset to hear someone say they have a disability that has made them stupid. I might personally be offended to hear that as well. I am not stupid. Neither are my family and friends who are also dealing with this chronic illness.
But MS and the rest of the world is!