A multiple sclerosis epic fail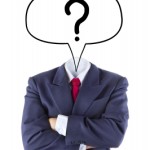 That's it MS– you've gone too far!!!  I know I've said this before but this time I mean it.  You have not only let me down but you have failed someone close to me who needed my help and I will never forgive you!
When you live with an invisible illness it is often hard to explain to people what is wrong with you, especially when you mention cognitive difficulties.  What is that?  How is that different from just being a space shot?  Isn't it really all in your head?
Cognitive difficulties are hard to explain, especially since you are usually having cognitive difficulties right when you need to explain them.
Just this week I was asked to give a talk about my book, MS Madness! A "Giggle More, Cry Less" Story of Multiple Sclerosis to a women's professional organization.  The talk included a free dinner so of course I was excited.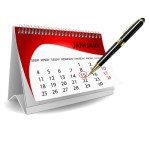 I had been given the date, time and location several months prior.  I put the info on my calendar. I put the info on my website. I confirmed the date, time and location several times with the member who invited me. The day of, I decided to confirm the time and location once again.  Cocktail hour was at 5:30; I definitely didn't want to miss that.
So imagine my confusion when I pulled into the restaurant at 5:35 only to find one car in the parking lot and a big sign that said the restaurant was closed.
How could this be?  Where were the people who invited me?  I called a friend who quickly gave me the name of the place I was supposed to be at, the restaurant where the event had always been scheduled.  Yet each time I looked at the notice, I saw the name of a totally different restaurant.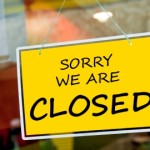 The bigger perplexity of all this is the actual restaurant was one I like better then where I thought the talk was going to be.  And the name of it?  The Bookstore restaurant!
You would think since I was talking about my book a restaurant named The Bookstore would have stood out.  Luckily it wasn't too far away from where I thought I was supposed to be and so I arrived only a tad bit late.
It was a lot of fun.  And this MS cognitive mishap helped give me a humorous opener to my talk titled, Laughing through the Pain.  But the frustrating part was that I checked, rechecked, double checked, triple checked and checked again the location of the event.  Thank goodness my friend was home or I never would have made it.  Of course, I didn't think to bring the contact info of the member who had asked me to speak. And in case you're wondering, the dinner was yummy AND I ate the veggies that came with it.
The bottom line is that I'm used to my MS brain doing this kind of annoying thing and the only thing that surprises me is that it keeps surprising me.  But sometimes, this blackout of information is not funny at all.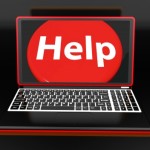 My mom needed my help and due to multiple sclerosis, I couldn't provide it.  I like helping people and I believe it's important to help others whenever you can.  I like to think of myself as responsible, the one you can turn to in your time of need, especially if your need happens to be in my particular area of expertise.
But my mom, who has been my rock on this journey, called out to me in a crucial time and I was beyond useless to her. My guilt, shame, heartbreak and fury remains.
What did she need that multiple sclerosis refused to provide?
A ride to an appointment I couldn't give her due to fatigue?
No.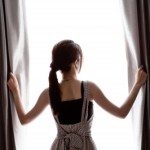 Help hanging new curtains that my balance would not allow?
No.
Help running errands when I haven't run in years- MS or no MS?
No.
What my mom needed when she called in desperation was the prize winning answer to a Rolling Stones trivia question just asked on the radio. AND I DIDN'T KNOW IT!
How could that be???  You're probably thinking, "oh, that's all.  That's no big deal.  Yvonne is exaggerating again.  Unless the prize was a thousand dollars."
But you are wrong!  This was huge!  I don't even know what the prize was, likely a t-shirt or something.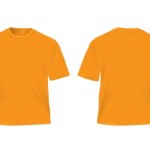 The problem is that my mom should have no question that I am her go to person when it comes to the Rolling Stones.
(Frankly, I was pleasantly surprised when she told me she was listening to a radio station that would ask a Stones trivia question until she told me that it was an oldies station!  When did the Stones become oldies?!!!)
I have always prided myself on my classic rock knowledge, especially when it comes to my favorite group.  Back when Who Wants to be a Millionaire had phone lifelines I made sure all my friends and family had memorized my number specifically so I could be their classic rock life line should they happen to find themselves on the show.
Just this week I was watching Millionaire and there was a Neil Young question that, of course, I got right.
What was even more upsetting was the fact that the question my mom asked was very similar to a question a radio station asked me at a concert this summer.  And the answer was the same!  Shouldn't that have stayed in my memory bank?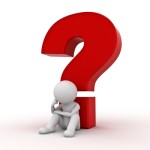 My mom's trivia question was what was the Rolling Stones first hit?
I tried to cheer myself up with the knowledge that it was a vague question.  What constitutes a hit- top 20?  Top 10? #1?  And does the word "hit" mean in the UK or the US or both?
I could make all the excuses I wanted but the answer was It's All Over Now and I should have known it.
The scary fact is that if I can't be helpful to my family and friends when they need me, then what?
If I can't remember crucial information like Rolling Stones trivia then what will I forget next?
Driving to the wrong restaurant is easy.
I can certainly deal with forgetting how to spell my own name- it's kind of a tricky one.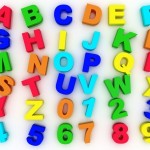 And I've long moved on from the time I forgot how to take a shower while I was taking a shower.  Cleanliness is overrated.
But forgetting Rolling Stones trivia? That's just unforgiveable MS!
But what can I do?   I can only rest, take my meds, play brain games and spend hours with my Stones cds in an attempt to keep this trauma from occurring again.
And I guess I better go buy my mom a t-shirt…
Thank you to the Business and Professional Women's Association of Lower Cape Cod.  I had a great time!
Once I found you….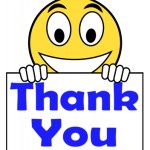 Image courtesy of pakorn at FreeDigitalPhotos.net
Image courtesy of digitalart at FreeDigitalPhotos.net
Image courtesy of artur84 at FreeDigitalPhotos.net
Image courtesy of Stuart Miles at FreeDigitalPhotos.net
Image courtesy of FrameAngel at FreeDigitalPhotos.net
Image courtesy of ScottChan at FreeDigitalPhotos.net
Image courtesy of Master isolated images at FreeDigitalPhotos.net
Image courtesy of David Castillo Domenci at FreeDigitalPhotos.net
Image courtesy of Stuart Miles at FreeDigitalPhotos.net