A new multiple sclerosis skill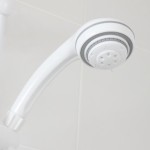 People not living with multiple sclerosis or another chronic illness can't possibly understand the fatigue we talk about unless they have actually spent hours trying to find the energy to take a shower.
It doesn't matter if my achy body slept in til 11 or I had to get up at 7 for Mass.  (What is up with 8:30 Mass?  My Christian friends might disagree with me but my reading of scriptures says that worship is not appropriate until the worshiper is wide awake, usually after 10:30.)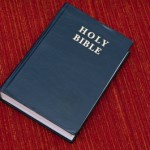 The plan for this particular day included finishing (and actually starting too) a writing project I had known about and been thinking about for months.  It was due at midnight. Showering helps me think through ideas but getting into the shower has become a lot of work lately.
It shouldn't be.  Especially on this day.  This was to be a quick shower. I wasn't going anywhere besides my desk.  I didn't need to wash, condition or style my hair.  I didn't need makeup.  All I needed today was a quick rinse, soap, rinse again, and dry.  Easy.
I probably didn't even need a shower except that for me, my secondary illness is germaphobia so going without is out of the question.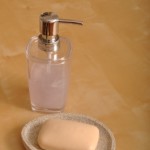 I drank my tea.
I ate my breakfast.
I answered my emails.
I sorted through my daily meds.
I made my bed.
I posted a funny baby video to Facebook.
I watched a DIY video on how to make a cheap bed for my dog which was pretty silly since I don't have a dog.
I thought about my writing project.
I thought about why taking a shower is so exhausting.
I started this blog.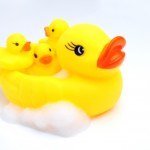 What makes a shower so exhausting?  Is it the standing? The water temperature? The slip and fall concern?  Is it the multiple steps even if the multiple steps are so simple we should be able to do them without even thinking about them?
I really didn't know but I had to figure it out.  I had things to do and they started after I finished my shower.
I thought that music might help through the getting clean process and so I turned on the Music Choice channel.  I normally go for classic rock but today the 80's felt like better shower music.
The channel was playing Too Shy by Kajagoogoo.  The music notes said that the lead singer left the band to pursue a solo career in the 80's.
"Well how did that work out for you Limahl?" I snickered.
Before I knew it, I was Googling Limahl.  Turns out his solo career went fine.  But he was definitely cuter in the 80's.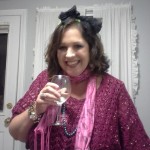 Then again, weren't we all?
I  v— e—r— y  s—l—o—w—l—y headed to my bathroom.  It was shower time.  Since I had 80's music on shower time turned into Hammer time which made me think of MC Hammer.  Thus, that was the song in my head when I finally got into the shower, over three hours after waking up initially.
Taking a shower should be automatic and NOT a big deal.  It is such a minor part of my day that I don't even write it down on my "to do" list; and I write EVERYTHING down on my "to do" list.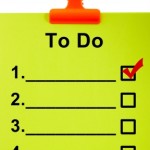 Post a funny baby pic to Facebook– scratch that right off.  Done and done!
In the years before MS symptoms started rearing their ugly and obnoxious head, taking a shower was how I kick started my day, not something I had to work up too. But multiple sclerosis can change many things both huge and insignificant.
Still, I refuse to let MS completely beat me up. Whenever possible, I go for the positive.
Now dressed and back at my computer and finally starting my writing project a thought occurred to me.  Yes, it was ridiculous how long it took me to do such a routine task.  But look at all the things I accomplished in the meantime.
Those cute baby videos don't post themselves you know!
Come to think of it, I was pretty impressed at the things I had done while I procrastinated the soap and water part of my day.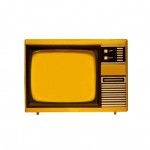 Back in the old days I didn't have such procrastination skills. Procrastinating meant zoning out in front of the tv while some sitcom I had seen hundreds of times broadcast canned laughter.  I would literally be a useless clump of procrastination nothingness.
Now look at me!  It takes quite the skill to be able to procrastinate at this level.  It is not for the weak or faint of heart.
Neither is MS.
I decided that this skill I've developed since my diagnosis is nothing to disregard.  I've entered into an elite society of professional procrastinators and I couldn't be prouder.
I don't want to pat myself on the back too much but MC Hammer's words lingered in my brain.
Hey you regular, amateur procrastinators- "You Can't Touch This!"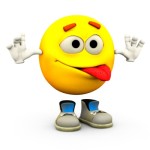 March is MS Awareness Month and we only have a couple of weeks left!  If you like your awareness brought to you with a giggle then please check out my book, MS Madness!  A "Giggle More, Cry Less" Story of Multiple Sclerosis.  You will definitely giggle.  It says you in the title!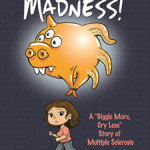 Image courtesy of Keerati at FreeDigitalPhotos.net
Image courtesy of Arvind Balaraman at FreeDigitalPhotos.net
Image courtesy of artur84 at FreeDigitalPhotos.net
Image courtesy of artzenter at FreeDigitalPhotos.net
Image courtesy of Stuart Miles at FreeDigitalPhotos.net
Image courtesy of boulemonademoon at FreeDigitalPhotos.net
Image courtesy of farconville at FreeDigitalPhotos.net