My holiday gift to you
Ahhh, the holidays are upon us.   A time when we look around us towards the people we are grateful for, the ones who make our lives special.  We like to thank these people in our lives with a gift.  For myself, I am grateful to all of you, my fabulous readers.  You support me.  To quote Tom Cruise back when he was still somewhat cool, "you complete me."
Not completely but you know the holidays make us all sappy.
Anyway, I would love to give you a gift.  But what?  I can't afford to mail all of you something and to be honest, I'm so freaking tired just the thought of that is making me run and hide under my bedcovers.
Then it occurred to me, I could give you my secret skill, the secret to the only thing I know how to make.
They're called Bahama Bars.
Should you be interested and read on, you will find that you recognize Bahama Bars as something else, perhaps as 7 layer bars even though there are only 4 layers or Magic Cookie Squares.
Here's the history-
Back in the seventies my mom found this recipe in one of her lady's magazines and she made them.  They didn't have a name then. Since there is coconut in them and it was a brutally cold December, coconut made her think of a warm island vacation she would love to take which could be in the Bahamas, and so she named these treats Bahama Bars.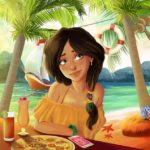 Apparently, no one else in our small town had that issue of my mom's magazine and so no one else had ever tried them.  They became a hit and it wasn't Christmas at our house, or, frankly, a bake sale, a party, a fancy dinner or anything else involving food or other people, without them.
Somewhere along the line someone gave them one of the boring names above but we're sticking with Bahama Bars.
As I grew up, I learned to make them and, it turns out, I've become something of a master at it. The one thing MS hasn't robbed is my ability to make these little suckers which isn't as great as it sounds because I'm really, really sick of them.
Everyone loves them and so I make them ALL THE FREAKING TIME!  Christmas, a birthday party, a baby shower, a brunch, a meeting of my healthy eater's support group, whatever…
Friends still rave about them and so, I keep making them.
(What if my friends have grown as sick of eating them as I am sick of making them and are too polite to say so?)
If you're interested allow me to share with you the secret of making these treats masterfully.  And as an added bonus, I'm pretty sure they're healthy.  They only use natural ingredients.
Like butter, which famous chef Paula Dean pushes so it must be good.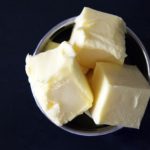 Graham crackers which taste terribly bland by themselves so also must be good for you.
Coconut, a fruit.  (Angel Flaked Coconut works best.)
Chocolate chips.
(Word on the street is that now chocolate is good for you and if you use milk chocolate chips you get extra nutrition from the milk.)
Finally, the piece de resistance, sweetened condensed milk.  Milk- very good for you. Condensed meaning concentrated meaning compressing all that nutrition together, sweetened meaning sugar which is natural from sugar cane.  See?  All good stuff.
So here it goes- stick one stick of butter in one of those long rectangular pans.  (I could get out my ruler to tell you the size of the pan but I have no idea where my ruler is.)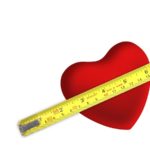 Preheat your oven to 325 degrees and place the pan in there, allowing the butter to melt while the oven is getting warmed up. Take the pan and swirl the melting butter around a bit so the whole bottom of the pan and some of the sides are covered with melted butter.  At this point, probably best to use pot holders.  Remove pan from oven.
Take a package graham crackers- you know, the box comes with 3 packages, you just need to use one.  Crumble up the crackers (probably best to remove pot holders before doing this,) so they cover the pan.
Do not, I repeat, do not process the crackers so they are just a powder or buy them already in powdered form.  You need them crumbly with little cracker chunks.  Besides, nothing helps relieve holiday stress than blasting Christmas songs, drinking wine and crumbling bland crackers into bits.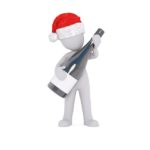 Next sprinkle the chocolate chips evenly over the crackers.  Don't cover the crackers, just get a nice layer going.
Then do the same with the coconut.
Finally, pour the sweetened condensed milk on top of all that.  Again, don't cover the coconut but use the whole can and try to make it even.
Put the bars in the oven.
Here's why I make them the best-  I have no idea how long to tell you to cook them. 
You can probably ignore them for at least 5-7 minutes but then you just have to keep checking. The timer goes out the window with these and taking them out at the most perfect moment makes them perfect.
As soon as you see the edges start to brown, even a little bit, take them out.  (Pot holders again-trying to make it as easy as possible for you.)
Let them cool for 1-2 hours.  Then cut them up BUT don't try to take them out of the pan.  Put them in the fridge for at least two more hours and then take them out.
Voila, you have perfect Bahama Bars for any occasion as long as put them in these little paper thingys.  My mom says it is very uncouth to take them somewhere or give them as a gift without putting them in these paper doodads- perhaps that adds to their perfectness?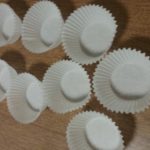 Bonus tip-they freeze really well.  And I know people who actually prefer to eat them right out of the freezer.
If you are without ideas for a gift or a treat this Christmas I hope my Bahama Bars secrets have helped you.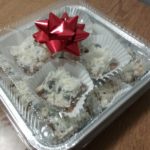 And now that I have shared these secrets I hope I never have to make these little bastards again.
But alas, the ladies at the library are super nice and they do really, really like them…
Merry Christmas my Christian friends and a wonderful holiday weekend and Happy New Year to everyone!