My MS is not your MS and your MS is weird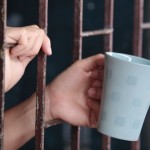 Just when I thought it couldn't possibly get any stranger, MS turned me into a criminal. I bet many of my fellow MS'ers aren't surprised.
You may be thinking I was forced into larceny in order to meet my high copays. No, I have too much of a guilty conscience for that which stinks! Ripping off insurance companies would be fun.
You may be picturing that I got caught with medicinal marijuana when I wasn't using it medicinally. No, I have trouble enough staying awake and focused.
I know, you may be thinking, your mood swings put you right over the edge and you committed some sort of violent attack. That is a likely scenario but so far I am in the clear there.
No, what happened was that I became a stalker for MS gain.
Here's how it happened. On a recent family vacation, my mom, my sister Laurie and I needed to make a Wal-Mart trip. My mom needed to get her glasses fixed and we desperately needed essentials for the rental home. You know, the important stuff like soap, shampoo, toothpaste, dish detergent, deodorant, toys for the kids we were visiting, etc.
Laurie has MS too and was diagnosed eight years before I was. As is often the case, her symptoms are much different from mine.
For example, she has trouble walking long distances but can stand for periods of time if she has her Canadian crutch with her. (I still can't believe that is what that is actually called. It just seems completely politically incorrect.)
In my case, I walk much better than I stand. When I stand too long my legs ache incredibly. If I am forced to stand in a long line, I try to circumvent this misery by walking in place. Problem is, I wind up looking like I urgently need a bathroom which I likely do, but that is not the reason I am dancing around.
Anyway, we were able to park close to the door as we brought one of our handicapped parking placards with us. Upon entering, my mom headed to the eye glass area and Laurie and I looked for a motorized scooter that she would definitely need to do her shopping.
There were none. We shouldn't have been surprised as the parking lot was jammed but no scooters? What was she to do?
The other entrance/exit to the store was so far down it looked like it was in Mexico. (Since our trip took place in Arizona, that is only a slight exaggeration.)
I offered to walk across the border to see if I could find any scooters. Half way across the store I passed the courtesy booth and saw that there was no line. I asked a customer service representative, a kid who looked to be about 15, if he knew if there were any available scooters in the store. He offered to look and told me to wait right there.
When am I going to learn that I don't ALWAYS have to do what someone tells me? I waited. The aches started. Minutes ticked by. I was convinced that the kid really did have to go to Mexico for a scooter.
Then I saw him, riding away on one and looking like he was having a great time doing so. At least he was coming towards me. Then he turned around. Where was he going? Was he going to do a wheelie before delivering the precious vehicle?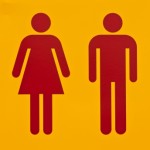 I waited some more. The aches turned to burning. I started to do my walking in place dance. Another customer representative pointed towards the restroom sign. Then I saw the kid approaching, pushing a wheelchair.
"Sorry ma'm," when did I become a ma'am?? "It seems all our scooters are taken. The one we have available is out of battery and needs to be charged for a bit before being used. I brought you a wheelchair until a scooter becomes available."
I knew Laurie wouldn't go for it. With MS, you have to accept certain changes in your life on your own emotional timetable whether or not it agrees with your body's timetable. But what could we do? At least I could get walking, finally.
Laurie saw the wheelchair and said absolutely no way, she just couldn't do it. But it was ok, she told me as there was a couple checking out with a scooter. We could grab that one.
But how to get it before someone else did? I scanned the surrounding area. I studied the couple- elderly, slow to move, not very aware of their surroundings.
I surmised the scene. No employees in the area aside from the checkers. Any other people with disability hiding in the wings, ready to pounce?
I plotted to get that scooter and to get it fast. The direct approach seemed the way to go. Become their friend, knock down their guard. Yes, that's how to do it.
I walked up to them and gave them my brightest smile. I explained my plight and said that I didn't want to rush them but my sister could use the scooter and would it be alright if I walked with them to their car to take it?
I eyed the wife sitting on the scooter's seat, was that cast real? It looked like it could be a disguise. They agreed and it turned out they were very nice. They were also very, very slow…..
And they seemed to want to chat, not letting me follow them but insisting on walking with me so we could talk on the way. But slow walking is almost as bad as standing and it was all I could do to not walk in front of them.
I tried not to seem impatient; all the best stalkers know that patience is crucial.
When we finally got to their car, the husband removed the bags one at a very slow time. I wanted to help but that would definitely seem rude and the wife was telling me how she came to be in a cast in the first place.
My legs were on fire. It was all I could do not to push her off the thing. As the husband helped her stand up from the scooter, I jumped on. Hahaha suckers, I've got the scooter now!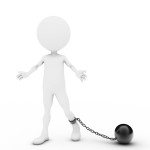 Except that I wasn't really used to driving one. I was a pathetic criminal as the husband had to show me how it worked.
I thanked them and sped off, trying to master the go button and the directional challenges. Picture an out of control, crazed lunatic flying as fast as a motorized scooter will take her (about three miles per hour I would guess,) across a Wal-mart parking lot and yelling at families to get out of the way…
I managed to get to Laurie who said, "thanks, great. Where should we start?"
I told her I would meet her in health and beauty after I visited toys. I grabbed the first toys I could find and headed to the checkout. Luckily the aisle had batteries on display and too tired to read the toy boxes, I grabbed a battery assortment. I passed my mom leaving glasses and told her I would meet them at the car. And then I walked the toys and my blazing legs to handicapped parking.
Experienced in scooter stalking now, as Laurie and my mom finally emerged from the store, I glowered at the couple eyeing her scooter. So what if the husband was limping. Was his cane even real?
Image courtesy of [sakhorn38] / FreeDigitalPhotos.net
Image courtesy of [renjith krishnan] / FreeDigitalPhotos.net
Image courtesy of [keattikorn] / FreeDigitalPhotos.net
Image courtesy of [David Castillo Dominici] / FreeDigitalPhotos.net