An MS'er attacks the New Year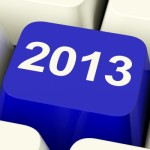 Happy New Year everyone! Hope you have had an excellent start to this first day of 2013.
Yes, oh particular ones, I do realize that today is the 11th and thus eleven days after the first official day of the year. But my question is, says who? The Mayans?
I have chosen to start the New Year and my New Year's resolutions today for several reasons.
1. I had way too much chocolate and goodies still leftover from Christmas to even attempt any healthy eating plan. Unlike my thinner friend who decided to start her resolutions on 12/29 to get ahead of the game (New Year kiss-ass,) I choose to be a rebel and just start later. I also resolved to waste less, so I would be immediately failing if I threw out the good stuff. My friend had help in that department. Her four, pretty much grown kids, who were home for the holiday helped her devour her treats. I was forced to tackle mine almost completely alone.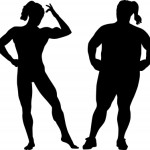 2. The end of the first official week of the New Year was filled with two afternoons of MRI's, for which I needed to refrain from taking my wonder drug, Aleve, for several days. (More on what I Iearned from the MRI tube in a future blog.) Without my over the counter pain meds, the aches were miserable and I resolved to do nothing but lie around my house and whine about them.
3. As you can see from the above, this year I resolved to take my health and 'get fit' plan seriously. So I seriously chose a good day to start- the 11th, the Yvonne deSousa official first day of the New Year! A brief Auld Lang Syne to all!
If you happened to be following my 'get fit' plan over the summer, you understand that it takes baby steps to achieve healthy new fitness goals. Little by little, I have been sneaking better habits in and have figured some things out along the way that may help all of you in your 'get fit' journey as well.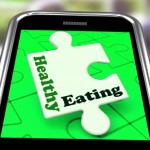 1. One regular size Mounds candy bar is not the equivalent of two servings of fruit.
2. Kale is the best veggie in the world but eating eight bowls of Portuguese kale soup is not the healthiest way to meet your veggie requirements.
3. While super delicious, Reeses Chocolate Peanut Butter Pumpkins are not actually made from pumpkins and thus, don't count as a fruit serving.
4. Cinnamon is an excellent spice and very good for you. But shaking just a little on ice cream, puddings and baked goods is the least effective way of adding it to your diet.
5. Just because something is in the yogurt section of the dairy case and starts with Yo, doesn't mean it is the same as the yogurt the experts all tell you to eat. Apparently the stuff that comes with mini M&M's and Oreo cookies are not the best in yogurt options.
6. Since dark chocolate is good for you, one would assume that milk chocolate is even better as it has milk in it. Apparently, that is not the case.
7. Turns out calories consumed by eating raw cookie dough really do count.
8. Vegan and vegetarian are considered by some to be politically incorrect words these politically correct days. The new appropriate phrasing is "plant based diet." This I discovered when another friend and I attended a class on "plant based diet" cooking. (See, I really am trying.)
The class was held in a small, quiet room in a doctor's office, and was just beginning when my friend called to tell me that she was late as she couldn't find the place. I did what any good friend would do and gave her the best directions that would help her find it.
"It is directly across from McDonalds on Main, you know the Mickey D's we went to last month to pick up the Frappes." Despite the offended looks I received from the instructor, I did take home some good recipes.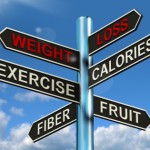 Over the fall, you, readers have been concerned about me as well and have sent me some helpful information. One reader and dear friend recommended a book called the Multiple Sclerosis Diet Book that I purchased and have leafed through several times. I swear one of these days I will actually read the words written in it, I really will.
Another reader mentioned the website www.skinnytaste.com and honestly, it looks really good. And I heard from the founder of the website www.msdietforwomen.com and that looks really good too. Guys, you are on your own on that one.
I also discovered the website www.crazysexydiet.com that is geared towards people using healthy foods to fight cancer, but has the same good for you basics we all need. I was at first pleased when I read their list of 9 Foods You Should Never Eat and discovered that I only ate 2 of them- two didn't seem that bad. Then I realized that Portuguese bread and Italian bread are considered white bread so damn, there were three things on the list I need to cut out.
Not to forget the other part of any person's 'get fit' plan, is the fact that you must drink lots of water. It is not that I have an aversion to water, I just forget to drink it. I usually remember right about the time in the evening when I remember to take my "so I don't pee all night" pill, which of course, is too late to start drinking water.
And then there is exercise. Another reader sent me info about a website www.crankyfitness.com    The concept of this site is that if exercising makes you cranky, the website can relate.
What all of these things seem to say is that the basic plan should be to eat more vegetables and fruits, no processed foods, much, much, less meat, sugar, and flour, drink water and exercise. I am on it!
I have charged the batteries in my Wii and have the ingredients for my first recipe, a Ham, Brown Rice and Peas casserole for WHICH, I am going to substitute kidney beans for the ham and exchange half the brown rice for farro to add some good grains.
I can do this! Want to join me?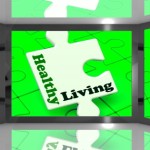 Image courtesy of [Stuart Miles] / FreeDigitalPhotos.net
Image courtesy of [sattva] / FreeDigitalPhotos.net
Image courtesy of [Stuart Miles] / FreeDigitalPhotos.net
Image courtesy of [Stuart Miles] / FreeDigitalPhotos.net
Image courtesy of [Stuart Miles] / FreeDigitalPhotos.net