A tale of multiple sclerosis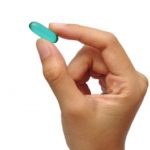 I dropped a pill while I was driving.
My fault for multi-tasking.
So what if I was driving, texting, eating pizza, grabbing the pill AND trying to open my water bottle?  My neuro-psychological testing did show that my multi-tasking skills were pretty much shot.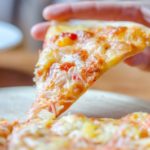 Before you panic, I'm exaggerating.  I wasn't really texting and was only thinking about eating pizza- perhaps for lunch.  And I was stopped at a red light.  But there were people behind me when the light turned green and so I couldn't locate and pick up the little pill within the 5 second rule that claims that no matter how disgusting my car mat was, I could still swallow the damn thing.
5 seconds was not enough time to even pull over, park and find the pill and so I decided to leave it be.   The problem was, that was the only pill of that prescription that I had with me.
I had put it in a little plastic case and now it was under my brakes, hanging out with old M&M's and stale cracker crumbs.  (You know those commercials that say M&M's don't melt in your hand?  Well, let me tell you, they do melt on your car mats if the temperature hovers over 90 degrees and you've stepped on them a time or two.)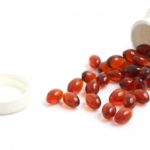 If I had brought the pill bottle I could just grab another one but I hadn't brought all of my prescriptions with me.  I couldn't.  Where would I put them?  I drive a Camry, not a mini-van.
This little bit of clumsy means I would go without that pill for one day-no biggie.
But it was.
See, this particular pill is one I take because my MS disease modifying drugs give me wicked aches, which means I need to take Aleve to help combat them.  Aleve gives me wicked bad heartburn which, it turns out, is not only terribly uncomfortable but dangerous in constant measure.  The pill I dropped was a prescription super duper antacid because Larry the Cable Guy has no idea how difficult MS heartburn is compared to his regular old tailgating heartburn.
Who knew the guy was such a wimp?
I spent the day with the horrible heartburn which meant no pizza for lunch which meant nothing really for lunch as I couldn't remember foods mild enough to eat that my stomach would tolerate.   I did try.  That chocolate shake seemed mild enough but no….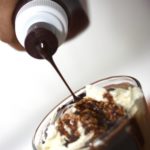 It seemed silly to stop somewhere and buy over the counter antacids because for one, they are lame and for another, I've got about four open bottles at home and what a waste to buy another. In fact, the bottles I have I probably did buy on the road one day after messing up the prescription one.
By the time I got home I didn't know if I should take the pill so late in the day. I mean a fresh one, not the one combined with beach sand and gravel.  It was supposed to be a shot night which meant no Aleve which meant screw doing my shot which meant there went my Mon/Wed/Friday schedule I tell my MS nurse I stick to.
I had plans the next night where I wouldn't get home until late which meant if I did the shot then, Aleve or no Aleve, my next day would be ruined by post shot aches-the later I do my shot the worse the aches are.  And so it goes.  If I missed that then I would be really off schedule on the important drugs all because I dropped a slightly less important one.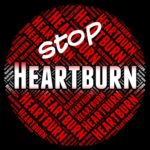 This is one of the ways MS likes to mess with me.  Dropping a pill shouldn't be a big deal in the grand scheme of things.  But it does cause some altering and resetting and re-balancing and re-figuring for the next 48 hours or so.
It reminds me of the time I borrowed my friend's GPS and accidentally took a wrong turn.  The device freaked out and started stating RECALCULATING in seriously important letters and tone.  It was kind of funny how upset it got; I started purposely taking wrong turns just to shake it up a bit.
This is what I needed to do with my drug taking schedule- RECALCULATING!  RECALCULATING!
And in this case it was just a pill due to a pill due to my MS shot!  I can't even think about what would happen if I dropped one of my actual shots.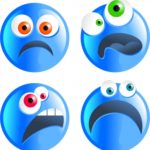 (Well, probably nothing- they have a little cap on them that keeps them sanitized until you plunge them into your butt or arm or tummy or wherever….   You could drop one into a well, rappel down the side of the well, fish the shot out -all of which you would do because those things are ridiculously expensive- and still stab yourself with the injection.)
So what does this little tale have to do with MS?  I offer it to explain the unusual way MS insists on taxing our minds, keeping our brain cells working so to speak.  That constant RECALCULATING is exhausting!
And people wonder why my MS friends and I are so freaking tired all the freaking time!!!
PS   Does anyone want to help me clean my car?  There's some free M&Ms in it for you…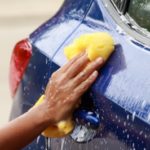 Image courtesy of TeddyBear[Picnic] at FreeDigitalPhotos.net
Image courtesy of tiverylucky at FreeDigitalPhotos.net
Image courtesy of piyato at FreeDigitalPhotos.net
Image courtesy of Stuart Miles at FreeDigitalPhotos.net
Image courtesy of Stuart Miles at FreeDigitalPhotos.net
Image courtesy of Prawny at FreeDigitalPhotos.net
Image courtesy of Samuiblue at FreeDigitalPhotos.net