Taking Control of a Long Neglected MS Body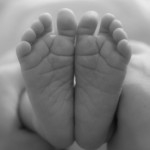 Yes, I know that newborns don't step anywhere and that the actual expression is 'baby steps'. But I recently spent some time with 13 month old twins and those babies could move! I worried that even baby steps would be too much for me to start my new 'get fit' routine.
It began with Montel William's HealthMaster Elite arriving in a big box and landing at my front door. Step 1- I brought the box inside. Company was due to arrive soon, so I did the sensible thing and moved the box into a corner in the spare room.
Please don't think I was ungrateful. I was very excited about my HealthMaster. But whether it is MS, or me being me, everything, even gifts can sometimes be overwhelming. As I have learned to do with many things that do not put me in the best light, I am going to blame MS.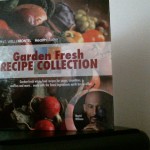 Days after the company left, I proceeded onto Step 2. I opened the box, and, because I was feeling encouraged that day, I pulled out the Living Well Garden Recipe Collection Binder and actually looked at the recipes (steps 3 and 4). Some of them looked really good. There was even a recipe for broccoli soup that looked like it didn't even have any broccoli in it-how great would that be?!
Then I started to wimp out. It is summer, the time of ice cream, frozen alcoholic beverages and fried foods, how can I start a 'get fit' plan in the summer? Plus, I do like soup and the soup recipes look delish so why not wait until September and focus on the plan by just eating soup?
I'm not a total health waste case. I had quit smoking before my diagnosis over two years ago and now just bummed the occasional cigarette. When my sister Audrey visited for two weeks in June, I only bummed one off of her and that was after a mini family crisis. See, I can be healthy.
Plus, when I turned on my WiiFit with the idea of starting to workout regularly, I didn't argue with it when it told me it had been 23 days since I last used it. I debate its count but have decided that the best relationships aren't built on arguing, so I let it go.
After only two exercises the Wii told me that it was ok to give my body a little rest if I started to feel tired. I always feel tired, that was the point of doing the Wii. I didn't give in to its permission and continued to work out.
So back to analyzing whether I really needed to start this plan now, at the beginning of one of the hottest July's I can remember. But then I started thinking about how tired I was blowing bubbles with Lexi during her visit. Or, about the televison interview I had given recently (shameless self promotion-check it out-   http://www.provincetowntv.org/category/weekly-shows/bridging-the-gap/   )    that featured a dynamic young woman with a lot of positive things to say but who carried an extra sixty lbs. Who was that lady? It couldn't be me! Yes, I know the camera adds 50 lbs but where did the extra ten come from?
I would start now! Step 5- pick a recipe and buy the ingredients. I picked the Banana Peanut Smoothie as I didn't want to start with anything too hardcore and it reminded me of Elvis, who loved banana peanut butter sandwiches and who's eating and fitness routine I have always admired. No wait, it was his singing I admired, that's right. I always confuse those two.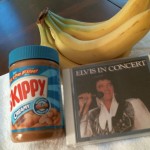 Step 6-watch the HealthMaster video as I wanted to do everything right and wanted to prolong the actual work as much as possible. Step 7- clean the unit before its first use. Step 8- make the smoothie.
Step 9-Enjoy!
Follow my progress with my next post on 7/20/12.
Image: FreeDigitalPhotos.net