Doing something a little different my friends. This blog today is a guest blog by a colleague who wanted to share what the state of Nevada has going on in the way of fighting the MS beast. To be honest, I'd never thought of Nevada as a game player in this particular battle. When I think of Nevada I think of wedding chapels, Elvis impersonators, slot machines and, well, games. Poker to be precise. Turns out, this gaming state has a lot more to offer!
Read further to learn more….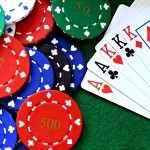 Las Vegas Events for people with MS
The root cause of Multiple Sclerosis may not be known yet, but know that you're not alone. As stated on the website's bio page, over 400,000 people are living with this illness and 200 people are diagnosed every week.
If you or your loved ones are diagnosed with MS, there's no need to hide from the rest of the world. People suffering from MS need to make the most of their situation and try to live life to the fullest, and most importantly with a smile. Engaging in enjoyable activities is just one of the ways thousands of MS suffers counter the rigors of the illness.
First, there's the Nevada MS Walk event that encourages people with the disease, as well as their loved ones, to bond on a walk for a worthy cause. This walk changes the world one step at a time by unify everyone in mission to helping find a cure to MS. With every walk, with every dollar raised, we get closer to finding the root and cures for MS.
Additionally, there's the "Lights, Camera, Take Action on MS" where Southern Nevada service providers attend the event in order to answer the questions of people and at the same time offer help. Last year, actress Madeleine Stowe attended the event, which was graced by over 12,000 Southern Nevadans who were diagnosed with MS, where she told her story about how she took care of her father during the latter stages of his illness. Often she spoke about the funny side of her father and how he made light, and the best of his situation, encouraging others to do the same.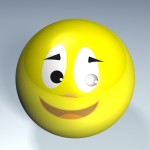 About 23 years ago, there was no medicine approved for MS suffers. However, now they are about 13 different types of medicine are already available to help patients treat this disorder that makes the immune system eat away the protective covering of the nerves. And it is at events like these where people can find the latest developments regarding medicine and converse with other people who have been affected by MS freely, while finding solace in the fact everyone is steadfast in finding an end to the disease.
While Nevada used to be best known for its noisy and flashy casinos in Las Vegas but thankfully, it is starting to become a place which hosts a more varied entertainment portfolio, including MS-related fundraisers and awareness initiatives. Perhaps it is Nevada's way of driving more traffic into the city, since its revenues have been largely effected by online gaming providers that not only offer convenient gameplay to their players but also a variety of games that get updated regularly as well as bonus perks for people who buy their credits online. Whatever the reason is for Nevada hosting events that have the potential to change the world, the truth of the matter is that it is doing great work and having a greater benefit than just increasing revenues.
Thank you Nevada!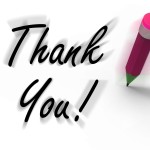 Image courtesy of Aleska D at FreeDigitalPhotos.net
Image courtesy of Mister GC at FreeDigitalPhotos.net
Image courtesy of Salvatore Vuono at FreeDigitalPhotos.net
Image courtesy of Stuart Miles at FreeDigitalPhotos.net