What a multiple sclerosis moment REALLY looks like
This magic moment,
So different and so new
These are the opening lines of a sappy sweet song by the Drifters that is actually about a couple falling in love.  Yet the song is stuck in my head as I am analyzing and over analyzing other "moments" in my life.  The opening lines fit with the undesirable moments I am talking about; moments that have nothing to do with the rest of the song which is really about, well, desire.
I think the MS community might have stolen the term "MS Moment" from another community, namely, the elderly.  It seems to me that before MS ever really entered my consciousness in any serious way, I heard a lot about "senior moments."
Actually, just before I was diagnosed myself, I was having a ton of "senior moments" which was scary as I was only in my thirties.  And I wasn't drinking anywhere near as much as I used to.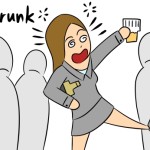 Turns out my senior moments were actually bouts of cognitive deficiencies that as I talked to other people with MS, became MS moments.  As I go about my life looking to be cheered up by a giggle or two, I can actually find some of these moments amusing.
There was the time that I tried to reheat my large mug of tea in the microwave only to have the mug not fit.  I struggled and struggled and grew confused as this was something I did all the time.  There was no reason for the mug not to fit.
Minutes of drinking lukewarm tea later, I realized that the problem was that the "microwave" I was trying to put the mug into was actually the toaster oven.  How does this happen?  They aren't even near each other on the counter.
Or there was time I got all dolled up and was so pleased that my hair was cooperating that I sprayed it with hairspray to keep it that way.  But as I suddenly started to gag my hair moved and I realized the problem was that my "hairspray" was actually body mist.
And no, it doesn't hold your hair in place and what they say is true- too much of a good thing is actually quite smelly.
And sure, I've forgotten to take the cap off my water bottle before refilling it and I've put pepper on my yogurt when I really wanted cinnamon. But these are things that in retrospect I actually find funny.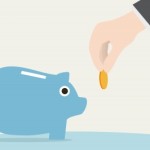 But then there are the MS moments that can be expensive.  Too often I buy something I don't need while forgetting the thing I do need, or buy something and then forget I have it even as I am looking at it and then have to throw it away when it gets way past its expiration date.
I'm pretty frugal and so I make a habit out of looking for coupons, cutting coupons, bringing coupons to the grocery store and even taking the coupons out of my purse.  Only to forget to give the coupons to the cashier, realizing this as I put said groceries away back at home.  Being on a budget makes these MS moments costly but since I'm not dealing with super pricey items, I can often laugh them off too.
It gets harder to giggle though when the moments become frustrating.  I like ice hockey and recently read a great article about a Boston Bruins icon, the player who has his own statue outside of the Boston Garden featuring him flying through the air to make a goal.  Only a couple of days after reading the article I had forgotten this famous player's name.
Everyone knows this guy's name.  You can't say you are from New England if you don't know this name and I had just read his name over and over.  I had to admit my cluelessness and ask a friend who gently reminded me that the name I was looking for was Booby Orr.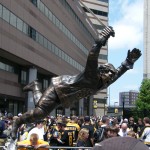 But I'm sure I didn't have to tell you hockey fans that.
This multiple sclerosis moment was frustrating in a recreational way.  But it can get more serious when I do things such as search over and over on important paperwork for a crucial deadline only to not see the deadline and turn the paperwork in late.   Or, when I check and recheck the paperwork only to submit it and find out I did half of it wrong even though I checked it, rested, checked it again and checked before turning it in.
Then there was the time I forgot how to spell my own name.
It probably doesn't help that my last name is a little unusual with the first two letters of it being lower case and then a capital letter three letters in.   What makes it even more baffling is that my cousins don't spell it this way.  They capitalize the first letter and then the third.
(Thanks dad and Ellis Island for making even our last name confusing.)
Two years after it had been up I was looking at my website and realized that my name was spelled wrong.  How could my web guru have made such a mistake?
I fumed.  I furied.  I frustrated and decided I needed to rest.   I came back to the website and grew even more angry when I saw the misspelling once again.  Yvonne deSousa.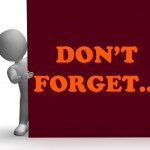 It was later in the day, just as I was about to send off an email requesting an immediate correction when I realized that my guru had spelled my name on my website exactly as I spell it.  He hadn't messed it up at all, I had just forgotten how to spell my own name!
(Slight plug for my web guy as he really is awesome and I'm embarrassed about the above issue still.  If you are looking for web help, you can find more about his expertise here-Kemp Resources.)
Many people will say "we're all spacey" or "I do that all the time.."
But with MS moments the problem is that we aren't able to check our mistakes because even when we check and re-check them we don't see the mistake.  It's like our brain doesn't accept the mistake as a mistake once we make it.
I don't know if this also happens with senior moments as what I always thought  were senior moments were actually ms moments and so now I don't know what to think.
Then there are MS moments that are just not funny at all.
Recently I was taking a shower and being the good conservationist I at least attempt to be, I shut the water off while I soaped up.  When it was time to rinse the soap off, I could not, for the life of me, remember how to turn the water back on.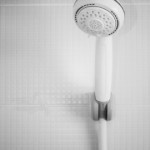 This wasn't a quick lapse of memory.  It took me a while to figure out what to do and how to get the water back.
Who can measure shower time? This didn't last hours or even minutes but it sure felt like it.  It did last long enough for me to begin to panic. After a while, I remembered how to use my faucet and resumed my shower.
This incident was very scary.  Downright terrifying even.
When people ask why MS fatigue is so bad I tell them it is because it makes these issues worse and these issues can be frightening when you think about them in the long haul.  And that is the crux of MS.
As we close MS Awareness Month it is important to remind others what some of the scary moments of multiple sclerosis looks like.  Because at its core it is a terrifying illness that needs research, awareness and a cure.  Like right away.  Like now!
True, I spend my days open to the amusing moments because that is how I survive, no thrive, in the face of the horrible symptoms and unknown future.  I believe life is too short and when you can find a smile, treasure it.
But it's never lost on me that those smiles don't take away from the debilitating nature of MS.
Sometimes though, they just might help you power through them….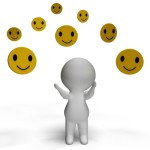 Friends, do you want to do your part to help find a cure for multiple sclerosis?  If so, check out iConquerMS and consider joining with others for are working together for a cure!  Signing up is free and easy, even for someone like me!
Post blog note-  
  Friends,  I unintentionally proved my point within this post. A reader commented that I spelled the hockey great's name as Booby-yikes!!! I didn't mean to do that and edited and checked and rechecked this blog several times before posting. See what I mean about MS and the cognitive issues? For the record, his name is Bobby Orr! And yes, I do find this MS moment amusing. I don't know if Mr. Orr would however…
Focus image courtesy of Master Isolated images at FreeDigitalPhotos.net
Drunk woman image courtesy of Saphatthachat at FreeDigitalPhotos.net
Piggy bank image courtesy of bplanet at FreeDigitalPhotos.net
Don't forget image courtesy of Stuart Miles at FreeDigitalPhotos.net
Shower image courtesy of winnond at FreeDigitalPhotos,net
Smiley image courtesy of Stuart Miles at FreeDigitalPhotos.net