Multiple Sclerosis and Arithmetic
This August I received some disturbing news; Count von Count passed away. I didn't hear about this from the internet or TV news, but from my own local newspaper. It seems that Count von Count actually lived in my neighborhood (my real neighborhood, not Sesame Street.)
It made me sad that I had a famous Count living near me and I didn't even know it. Technically I suppose, one would say that Jerry Nelson, the man who voiced the Count, was the one who actually died but to me that's just semantics. Count von Count is dead and I could really use his help right about now. Vampires are supposed to exist forever, aren't they?
I have said before that I missed out on the wonders of Sesame Street when I was growing up, as mainstream America, my mom included, worried that PBS and a big yellow bird might be sending out subversive messages to our nation's children and thus, the show was forbidden. Missing out on the amazing learning techniques the Count had to offer has convinced me that is why I was horrible at math.
I have gotten over it and am not in therapy or anything, but it is still painful. By the time my nephew came around, my mom was less worried about secret messages hidden in various parts of that street and I would watch when my nephew was visiting. By then it was too late. I was still lousy at math.
As I age and MS takes over, my math skills, especially counting, have gotten worse. I'm not sure if I hung out with Count von Count he would be able to help or not, but it is a lost opportunity.
My first issue with counting is what my family refers to as "Portuguese math."
Now before you freak out and accuse me of using stereotypes and being discriminatory, please let me explain. And I bet those of you who grew up in Portuguese households will understand and agree.
"Portuguese math" is when you take a number of something and then multiply the number by how many times you talk about that number. For example, around the dinner table your brother might say that when he was fishing he caught a fish that was ten inches long.
By dinner the next night and after he has told 6 of his buddies the tale, the fish is now 60 inches long. By the next family gathering, the fish will be 6 and one half feet and somewhere he has the picture to prove it.
Among my Portuguese friends one has an aunt who says her rosary 80 times a day and a cousin who was asked out 250 times in one weekend. With a daughter that popular with the boys the aunt needs to keep up with her prayers.
Still confused about "Portuguese math?" Here is an MS example.
Last night I swear I got up to pee at least twenty times. By the time this blog post comes out, I will swear that night (10/1) I got up to pee at least 200 times.
By Christmas the story will go like this "the worst was that night in October- remember? That night I had to get out of bed to pee at least 2000 times. Damn MS!"
Speaking of MS, MS is now also affecting my counting skills. My friend asked me to make dinner reservations. I told the restaurant there would be four of us. I had counted everyone included in our party and did not leave anyone out. I even remembered to count myself. I counted twice actually.
But when we arrived at the restaurant and everyone had shown up, the hostess was surprised that there were five of us. I counted again, and again counted myself, but I still got four-me, Lexi, Sam, Jack and Bunny-four. Imagine my confusion when they sat us at a table for five and there was not extra place setting. Me, Lexi, Sam, Jack and Bunny- four. I'm still confused.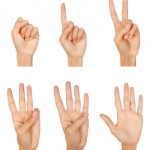 But here is where MS and math totally overwhelm me. My whole life I have been taught that there are 24 hours in one day. Most people sleep about 7-8 hours leaving them with what my calculator reads- truly my calculator, I had to go get it to figure this out,-16-17 hours left in the day. How come when I count the hours of my day I only come up with 5?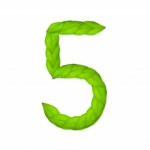 Dismissing the fact that I probably sleep about 10-12 hours a night and that when I get up it takes me a while to get going. And dismissing the fact that by 6 in the evening I am done and only able to veg out in front of the tv or computer.
If you call during that time I may be in such a comatose state that I am not responsible for our conversation. Fair warning- I may be too out of it to warn you then.
I consider it a good day if I am up, showered and dressed by 12PM, or 1 PM on a decent day. Likely, I will rest for about 45-60 minutes somewhere around 3PM and then before you know it, here is 6 PM again.
See what I mean? When I count the hours in my day I get 5, not 24. This makes no sense.
Oh Count von Count, how I wish I knew you better!
Image courtesy of / FreeDigitalPhotos.net
Image courtesy of / FreeDigitalPhotos.net