Join an at-home MS study and receive $50 for your time!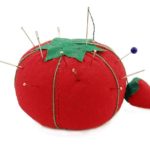 With annual flu shots, regular blood draws, and thrice weekly injections to keep the MS beast at bay, I've decided I'm pretty much a human pin cushion.  The memories of my grandmother's sewing kit overtake my brain and not in a good way.   It may be karma payback from the times in childhood when I would whine to my friends about dentist visits by saying, "I would rather go to the doctor's and get three shots then go to the dentist!"
For the record, my dentist had bad breath and that drill- no thank you!
The thing is, I've kind of gotten used to being a pin cushion.  One of my theme songs is Needles and Pins, (the Tom Petty/Stevie Nicks version of course.)  While I will never understand why thigh shots hurt the most when my thighs are filled with tons of fat, you'd think a fat cushion would help but it doesn't, the injections aren't as horrible as they used to be.  So when DxTerity contacted me about an at home study involving a finger stick I decided to hear them out.
It turns out this one time finger stick can help super smart scientists better understand multiple sclerosis.  Not only that, but they will send me $50 to do it!  I wish the lab techs would give me $50 to do a blood draw.  If I'm already a pin cushion for my doctors I might as well be one to help fight the beast.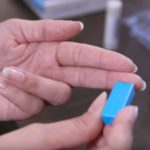 If you're interested my friends, here's is the info on how you can sign up.  Full disclosure- DxTerity is paying me a bit to share this info with you guys but don't worry, I'll be sticking myself too and writing about the experience.  So here goes it, get your alcohol swabs ready!
Are you interested in helping advance research for MS but don't know where to start? You're not alone. Taking part in a research study for MS can seem overwhelming, but it doesn't have to be.
A new at-home study called EMPOWER (Evaluating Multiple Sclerosis Patients ShOWing A GEnomic Signature of Therapy Response) is seeking volunteers with MS nationwide to better understand how MS affects the body. The goal of the study is to develop a blood test to help monitor disease activity and treatment response for people diagnosed with MS. The study is being conducted by DxTerity, a genomics company developing tests to better manage autoimmune diseases.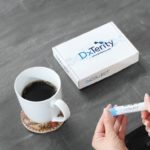 Do I Qualify?
If you're 18 years of age or older and have been diagnosed with MS (any type), you qualify.
Why Should I Take Part?
EMPOWER is an at-home study that can be completed in your free time. All you need to do is sign up online and a study kit will be mailed to your home.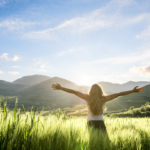 What's Next?
Follow the instructions in the fingerstick blood collection kit to collect a few drops of your blood (much like at-home glucose monitoring). Mail your sample to the research lab using the prepaid envelope.
When you're done, log in to the secure study portal and complete a short survey online. You will be compensated $50 for your complete study participation, which you can keep or tell DxTerity donate to an MS charity of your choice. That's it!
Ready to make a difference in MS research? I know I am. Click here [EMPOWER] to get started.