An MS think tank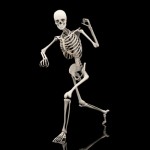 My new favorite song is a perfect song by my favorite band recorded back in 1973.  Yet, I'd never paid much attention to it before.  How can that be?
The song is 100 Years Ago by, of course, the Rolling Stones.  It is basically a look at aging which is ironic because Mick and Keith were just babies when they wrote it.  But I can't imagine it would be any better if they wrote it now.
It's filled with perfect lyrics like "Don't you think it's wise sometimes not to grow up?"(Yes Mick, I do,) "Now if you see me drinking bad red wine," (is that even possible?) and my favorite, "Call me lazy bones.."
It's a fun song and even if you're not a Stones fan, (is that also possible?) it's worth a listen.  And since we all have to age, MS or no MS, it doesn't have much to do with multiple sclerosis.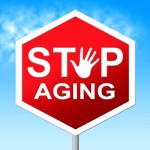 But the lazy bones line has got me thinking.
For a long time I've pondered the difference between fatigue, (incredibly terribly miserable fatigue,) and laziness.
Now my MS friends are starting to freak out at the word laziness, and rightfully so.  When you live with an invisible illness you live with judgment.  People, and by people I mean colleagues, neighbors, acquaintances, family, friends, doctors, and strangers, tend to prefer to not believe what you say is going on with you.  It's easier for them to dismiss your diagnosis and/or assume you're just lazy.  And it sucks.
And have you ever noticed that even if you don't talk about your symptoms, suddenly people like to tell you what's going on with them health wise?  When did an MS diagnosis make me a toll free medical health line? These same people don't want any input and certainly don't want to hear what's going on with me medically.  They just want to vent and write me and MS off even though I'm not the one venting!!!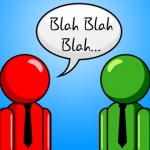 So I'm not talking about those "people" who make the lazy assumption.  I'm talking about when I try to decide if I'm lazy.
This bothers me so much that I've started thinking about it.
Truly, I can spend hours lying on my sofa thinking about the difference between laziness and fatigue.  (Is that lazy?)
I used to be independent. I used to be able to go to my job, work ten plus hours, do errands afterwards, come home and eat a quick dinner and THEN maybe even do laundry or go to a meeting for a committee I was volunteering on.
I can't even imagine that now.  Slowly all that energy disappeared and before I knew it some doctor I didn't even know was telling me I had multiple sclerosis and I started injecting myself with crazy expensive drugs.
Who'd thunk it?
So those days of being active for over 16 hours a day are long gone. According to Mick and Keith, about 100 years ago gone.
But I don't like being inactive and so I don't like thinking I may be lazy.  But I often feel lazy and so I start thinking and then I get more confused and start thinking some more.
Here are some of my thoughts-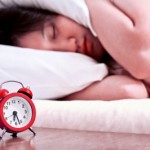 If, when I wake in the morning my whole body aches and is screaming for rest and I don't get up right away, or get up, pee and go right back to bed to rest a bit longer, is that lazy or is that MS fatigue?
If I'm moving so slowly that it takes me an hour to shower and get dressed when I used to HAVE to be able to do that in 20 minutes in the past, is that lazy or is that MS fatigue?
If even doing the simplest errand such as going to the pharmacy and picking up a prescription is so exhausting that it's the biggest accomplishment of my day, is that lazy or is that MS fatigue?
If it's easier for me to just grab a bowl of cereal for breakfast rather than taking the time to put together a healthy smoothie, is that lazy or is that MS fatigue?  (For the record, I have started drinking healthy smoothies and while I know they are good for me, they haven't helped with energy.  Perhaps I need to drink more than just three in a month?)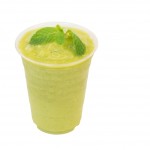 If it's a cold, rainy Sunday and all I want to do is curl up under a super soft blankie with a good movie, is that lazy or is that MS fatigue?
If I happen to go say a few days or a few weeks or a few months without exercising even though everyone says that exercise is good for me, is that lazy or is that MS fatigue?
If someone asks me what I want to do or what my preference is on something and my brain is just too tired to decide and so I leave it up to the other person to decide despite their frustration, is that lazy or is that MS fatigue?
If I suddenly have this intense desire to bebop around my apartment while listening to say, for example, a Rolling Stones song but have to sit before the first chorus, is that lazy or is that MS fatigue?  (Who am I kidding?  The Stones give me enough energy for a whole song.  How can it not when one thinks about the time Keith Richards passed out on stage but still finished his entire set from the floor?)
If I spend some quality time responding to important emails and then reward myself with 20 minutes of dog and baby videos on YouTube, is that lazy or is that MS fatigue?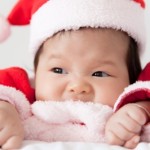 Does any of this even matter?  It seems to me that is does.
Which is why I spend hours resting and employing my personal think tank on the matter.  Yet, I haven't come up with an answer.
Shouldn't the MS scientists and peeps be working on this?  Oh right, they're actually busy trying to cure this beast.
And so it is up to us, the individual MS'er to try to figure it out for ourselves.  And to decide what we can live with and what we can't in the realm between MS fatigue and being active.
It's not that my MS fatigue or laziness hasn't accomplished anything.  In the five plus years since my diagnosis I've moved, started this blog and published a book.  (Well, actually, my publisher published the book.  I just wrote the darn thing.)
I've probably done other things too; I'm just too tired to remember what they are.
I insist on not giving up and do my best to accomplish what I can, when I can. And I probably worry about this issue more than I should.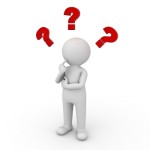 But the fear of being lazy continues to haunt me as I struggle to figure all this out.
Thankfully, Mick and Keith say it's ok for me to call myself lazy bones every now and then.
I like my lazy bones; my fatigued, doing the best they can, good old lazy bones…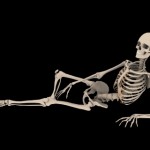 Image courtesy of Farconville at FreeDigitalPhotos.net
Image courtesy of Stuart Miles at FreeDigitalPhotos.net
Image courtesy of Stuart Miles at FreeDigitalPhotos.net
Image courtesy of Feelart at FreeDigitalPhotos.net
Image courtesy of satit_srihan at FreeDigitalPhotos.net
Image courtesy of jomphong at FreeDigitalPhotos.net
Image courtesy of Master isolated images at FreeDigitalPhotos.net
Image courtesy of Farconville at FreeDigitalPhotos.net