In memory of a young MS friend….
This morning I went to my weekly bible study and chatted with one of my study sisters who also has MS. She mentioned how affected she was by the death of Annette Funicello, both as a fan and as a person living with multiple sclerosis. I asked her to clarify.
While I knew the former Mousketeer and movie star had MS, I had heard that Annette died of a stroke. At age 70, that was certainly very sad, but a little distant from me. But my friend at study told me no, that Annette died from complications of her multiple sclerosis. That struck me deeper, but still, Ms Funicello was much, much older and likely had advanced progressive MS. I can often easily put out of my mind what I don't want to think about.
At home, and working on this week's blog, I saw on one of my MS Facebook communities that someone posted RIP Joanna Jordan. The name was in blue. Often I have wanted to address a message to someone and hit something too fast and that person's whole name pops out. I assumed this was the case and asked the FB friend to correct herself, likely she meant RIP Annette Funicello as we had all been saying that for the past two days.
That had to be the case as the Joanna Jordan I knew was a beautiful, 39 year old mother of three with a vibrant smile who was also living with MS. She welcomed me into the social media communities' right from the beginning and encouraged my writing. She was quick to offer positive comments and to laugh along with me at some of my crazy antics and add some of her own. Only days before, she had answered a question for me on the FB version of Who Wants to be a Millionaire, adding 10,000 dollars to my online account. Clearly the FB friend was having a bad MS day and hit the wrong button with her RIP comment.
But she did not. After researching I learned that the comment was not wrong. The wonderful Joanna Jordan who had become my friend in recent years, had died that morning, only two days after a more famous MS'er passed away. The reasons for Joanna's passing are still unknown but with no obvious signs of distress, complications from multiple sclerosis are a possibility. The shock is still cutting.
I base my writing on learning to appreciate life and all it's idiosyncrasies by keeping a sense of humor. I believe laughter is excellent medicine. I believe that sharing a smile with someone is an amazing gift. My friend Joanna believed this too.
But sometimes you just need to cry, to sob, to pour out your heartbreak in wet tears all over your world.
Sometimes MS just isn't funny at all…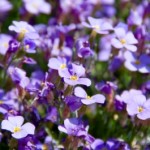 Out of respect for Joanna and her family, this will be my only blog posting this week. My deepest sympathies and condolences to the family of the lovely woman who I'm sure greatly influenced many, many lives.
Image courtesy of [franky242] / FreeDigitalPhotos.net