A multiple sclerosis nightmare on my street
This blog post is dedicated to my chronic illness friends who have trouble sleeping. I feel ya.  I have trouble with sleep too but my trouble is a little different….
I love sleep.
I love my bed as it is super comfy for sleep.
And after I pee 10-12 times I sleep pretty well.  It's quite coincidental actually, as I usually get about 10-12 hours of sleep.  One hour for each time I was forced out of bed and into the bathroom "one last time…"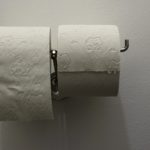 This isn't a new thing as sleep and I have always gotten along- too much really.  I've never been known to sleep walk. And the jury is out on if I snore, depending on whom you ask.
But I have a pretty active sleep life.  Despite the lack of sleep walking one time several years ago I woke up, brushed my teeth, and took a shower.  When I went into my bedroom to get dressed I realized it was only 3AM.
Another time, a fingernail on my left hand scratched the letter Y onto my right hand.  I noticed when I woke up.  I kid you not, the letter Y, first letter of my first name.  It was as if part of my sleeping body wanted to remind the other part of my identity.
And then there are the dreams.
They are super intense, almost like a movie.  In fact, one night I dreamed I was watching a movie and in the dream about watching a movie was an actual movie!  If I wasn't so tired when I woke up I should have written out the movie's screenplay. Maybe if I had, I would be too busy hanging with Bradley Cooper and Matthew McConaughey to have time to write this blog.
BUT, I digress.  (I have MS-it's what I do.  My whole life has become a digession.)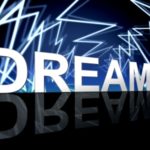 Anyway, enter multiple sclerosis into my active dream life.  I once asked my first neurologist if very intense dreams could be part of the reason for my very intense fatigue.  She said no, because if I'm dreaming, I'm in very restful REM sleep.
Really?  It doesn't feel so restful when I'm scarring identity marks onto my body.
(Note- This was the same neurologist who told me if I was having trouble describing my cognitive issues I must not have any.)
After a pretty crazy and sometimes overwhelming month I recently gave myself several days of rest.  I took it easy and tried to catch my brain and body up on life.  I did use the time to restart an exercise routine I hope to (FINALLY) keep up with.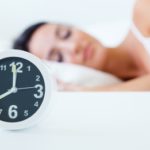 Four nights after this self-imposed relaxation exile, I woke up feeling pretty good.  Except for my upper left arm which felt like it had been punched, hard.
I was alone and there was no obvious evidence that someone had broken in and beaten me up.  Did my right arm do that?
There wasn't any bruising but it hurt.  It would make total MS sense if I had done a shot in that area in the last couple of days.  I hadn't. I had done butt shots but my butt felt fine.
I chalked this up to more MS weirdness and mostly just found it fascinating.
Until the next night when my dreams were out of control.
There was the first dream which is a regular one.  I'm at my old job and working part-time to help them get organized and before I know it I'm running the whole show, months have gone by and my old boss refuses to pay me.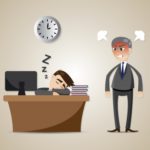 Typical dream stuff.
But the second dream involved my needing to go to my hometown 30 miles away and choosing to bike there as a means of transportation.  I make it about 20 miles and then start to cry.  Someone in my dream gives me a ride and then when I have to come back I decide to bike again.  But after ten miles I'm crying and luckily find a bus to give me a ride.
The reason why this was so weird is anyone who knows me knows that I've never been much of a bike rider.  If I had to get somewhere 30 miles away I would do better walking there than biking.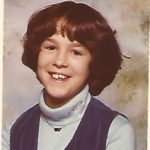 I think it comes from the trauma of a bike accident when I was ten that caused me to chip my newly developed bucked tooth, creating a super goofy smile that lasted well past my braces.  Any type of fix dentists did wouldn't last and the image did nothing to help my general preteen nerdiness.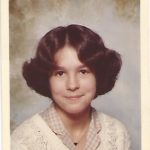 Or perhaps, my lack of bike skills come from my lack of balance issues which might be early traces of MS?  Except neuro #1 also said my clumsiness had nothing to do with MS even as I was accidentally walking into a wall during my balance test.
Anyway, the morning after my bike dream I woke up hurting all over as if I really had tried to bike 60 miles in one day!
How does THAT happen?
My thighs hurt.
My butt hurt.
My feet hurt.
My arms hurt.
Even my hands hurt.
Everything hurt as if I had gone on an extensive bike trip.
I have memory issues too and couldn't remember everything I had done the day before but I'm pretty sure pedaling away wasn't part of it.
I don't even have a bike.  There is a cute girl's bike with a kid's helmet in the community storage area of my building. Did I take that out for a spin and forget?  But I checked.  The flowery pink bike still had the same dust on it it's had since I moved in.
So what's going on?  Has my brain and my sleeping brain decided to conspire to make me crazy?
Has my imagination gone off the walls to make my body crazy?
Am I actually crazy?
Oh wait, I have multiple sclerosis.
Of course I'm crazy!!!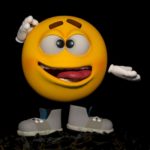 Image courtesy of 9c0meback at FreeDigitalPhotos.net
Image courtesy of clairedekens at FreeDigitalPhotos.net
Image courtesy of stuart miles at FreeDigitalPhotos.net
Image courtesy of iospere at FreeDigitalPhotos.net
Image courtesy of nenetus at FreeDigitalPhotos.net
Image courtesy of Prawy at FreeDigitalPhotos.net
Image courtesy of farconville at FreeDigitalPhotos.net