Multiple sclerosis book update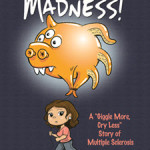 Well friends, it is officially, finally, really true. I have actually written and published a book and I have a print version to prove it!
In last Friday's blog, Of Books and Babies, I made the scathing claim that writing a book is almost like having a baby. This point was further emphasized the other night. I was at a social gathering of fellow writers and I brought my newly born book baby, MS Madness! A "Giggle More, Cry Less" Story of Multiple Sclerosis, into the restaurant.
Suddenly, everyone wanted to hold and look at my baby. He got passed around and around and everyone commented on how amazing he was. At one point, I had to go looking for my book baby and claim him back from one of my fellow writers who wanted to hold him all night.
Other writer's had their book babies there too and of course, they were all adorable. I couldn't help secretly thinking however that my little book baby was the absolute cutest!
There are lots of ways you too can get a chance to hold and observe MS Madness! The print version is now available through SDP Publishing Solutions as well as on Amazon and BarnesandNoble.com The e-book should be released on or before 2/26/14 and will be available on the latter two sites as well.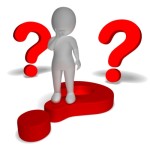 But here's a question, why would you want buy my book? What would make you want to read MS Madness?
Or, better yet, who would appreciate MS Madness! the most?
Well friends, here is the answer to those questions. Please allow me to describe who would best benefit from reading my little book baby-
1. Those who have MS and are really freaking mad about it
2. Those who have another chronic illness and are really freaking mad about it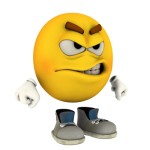 3. Those who now someone who has MS and have no idea why the MSer is so mad about it
4. Those who know someone who has MS and wants to share a funny story with them
5. Those who believe there's nothing funny about MS
6. Those who believe there's nothing funny about chronic illness
7. Those who think that I am making fun of people with MS and are really mad about it
(I'm not, but check out #8 to make you feel better anyway)
8. Those who want to make fun of MS itself if for no other reason than to beat up on the MS bully
9. Those who want to see how I make fun of myself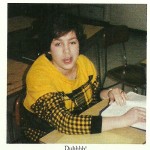 10. Those who are freaking mad about something else in their world and they don't know what to do about it
11. Those who desperately need a giggle and will gladly take one or two, even if it's at my expense
12. Those who know they are sane but are feeling like the rest of the world has gone completely mad
13. Those who wonder if they have gone completely mad
14. Those who don't like their vegetables-never did, never will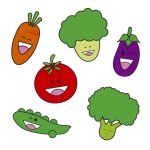 15. Those who struggle with getting enough exercise
16. Those who struggle with getting older
17. Those who struggle with taking better care of themselves
18. Those who are sick of being around things that suck
19. Those who are looking for a clever and amusing way to beat up on things that suck
20. Those who want to help people living with chronic illness and want to cure MS
(a portion of the proceeds from the sale of each book will be donated to agencies working on #20)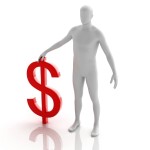 If you can relate to any of the above sentences, then MS Madness! A "Giggle More, Cry Less" Story of Multiple Sclerosis is for you!
If you know of anyone who can relate to any of the above, then MS Madness! A "Giggle More, Cry Less" Story of Multiple Sclerosis is for them!
Come to think of it, my book baby is for everyone!!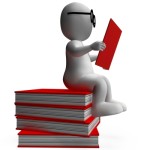 If you don't believe me, (as the mother of this baby I might be just a teeny, tiny bit biased,) check out what Dr. Oliva Dsouza from Readers' Favorite said in her independent review. And yes, her name is awfully similar to mine but I swear we are not related and don't know each other at all!
I do have a confession with a little TMI to share with you though, before you choose to take a look at this review. It was emailed to me one morning as I was drinking tea while looking at my computer. I was so excited by it that I had a sudden urge to dance like a fool.
What is my guilty pleasure dance tune? My Humps by the Black Eyed Peas.
I can't explain it. It's not the type of music I usually listen to but for some reason, that silly song gets me moving. So after reading the Readers' Favorite review I found My Humps on Youtube and in my winter pjs started dancing around my living room like I was Fergie herself.
Scary visual, I know. But you've been warned. Reading this review may cause you to want to show off "your humps." Better have YouTube on standby!
Please consider purchasing your own copy of MS Madness! In addition to the above websites, you can also request the book through your local bookstore or come to one of my book signings listed on the Appearances page of this website.
Most importantly though, whenever you can, cherish some giggles!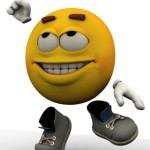 Image courtesy of Stuart Miles/FreeDigitalPhotos.net
Image courtesy of  farconville/FreeDigitalPhotos.net
Image courtesy of  feelart/FreeDigitalPhotos.net
Image courtesy of  Greenleaf Designs/FreeDigitalPhotos.net
Image courtesy of Stuart Miles/FreeDigitalPhotos.net
Image courtesy of  farconville/FreeDigitalPhotos.net