Humorous Healthy Eating for multiple sclerosis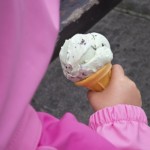 My dear friend Samantha and her daughter Lexi were in town for their annual summer visit. It is always a blast to spend time with them and to see how much Lexi has grown during the year. Lexi and I bond in many ways, but especially over our shared sweet tooth.
"Samantha, is it ok if I take Lexi out for a little ice cream?"
"Is she asking for ice cream?"
"Oh, yes. Lexi, you want to go out for ice cream, don't you? Yes, she is asking for ice cream."
On one night of the visit, Samantha wanted to make dinner. She made a delicious chicken dish, with brown rice and a huge bag of broccoli because, "it's Lexi's favorite."
This is where my beloved five year old friend betrayed me. Seems, sweet tooth aside, Lexi actually likes vegetables. It was very confusing. Broccoli was the veggiest of the veggies and at the top of my most hated vegetable list. But Lexi did not seem to cringe at the site of the disgusting green stuff.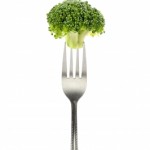 I asked her advice on how to eat it, how to swallow it without gagging. She showed me how she pulled apart little spears at a time and munched away. Sometimes she would dip a bit of broccoli in the sauce that came with the chicken dish but mostly, she ate it straight up. Not wanting to be upstaged by my young friend, and remembering that we had just seen the movie Brave together so brave I needed to be, I ate the whole serving of broccoli that Samantha had given me. Princess Merida has got nothing on me!
I didn't throw up but it wasn't fun either. On the list of things that suck, having an MRI, doing shots three times a week, and paying bills were worse than eating broccoli. But broccoli did suck more than reading up on the latest treatments, constant trips to the pharmacy and medication-induced dry mouth.
As we were cleaning up the kitchen and Lexi had ventured into another room to watch the Disney channel, Samantha and I found broccoli spears under Lexi's chair. Actually, we found a lot of broccoli spears on the floor. So, it wasn't that Lexi loved broccoli, she had just learned well how to fake eating it by 'accidentally' allowing most of it to fall on the floor.
Samantha's comment was, "she is usually pretty good when eating dinner but sometimes she gets messy." I didn't point out that there was no ice cream on the floor on our sweet tooth adventure.
I had been had! Lexi tricked me into eating my broccoli while she scammed to make hers go away. I was pretty impressed with the brilliance of her plan if not hurt by her lack of willingness to share it with me. Ahhhh, the best vegetable pretend eaters know what secrets to keep!
That visit aside, I did need to start taking my 'getting healthy plan' more seriously. Earlier in the month some other friends had come to visit and we had all gone out for ice cream then too. The place we went had several servers and it turns out that we each had our own person serving our various requests- flavors, toppings, cup or cone. All of us asked for smalls but when we gathered with our individually chosen treats, I realized that my small was actually the only kiddie sized small.
Was my server new at the job and didn't have her sizes down? Or, was she an ice cream server expert who was really saying to me, "honey, you do not need ice cream. I will give you just a little taste to be polite but that is all. And you should probably walk it off right away."
Fate seemed to be conspiring to get me on the get fit program. The WiiFit gaming system and I had made up in anticipation of Lexi's visit. She loved the penguin game and I didn't want her young brain traumatized by the nasty things the WiiFit would say when I turned it on for the first time after several months, so I had turned it on way before her arrival. I had even used it a few times to really butter it up for Lexi.
Then there was the surprise email from the "take control of your MS health" world. Seems that one of Montel Williams public relations peeps (really, I googled the guy to make sure he wasn't making his identity up), saw my No Moves like Jagger but Smooth like Montel blog post. He wrote to me that he found it funny but he and Montel were worried about my health. They wanted to send me Montel's Healthmaster Elite system to improve my diet and get me healthier with more energy.
So, the WiiFit and I were friends again, Lexi had tricked me into eating my veggies and a friend of Montel's was so worried about me that he gave me an expensive gift to try to help. There is no way out now- vegetable smoothies here I come!
Join me on my get fit journey by following my posts to see how I do. Starting with today's blog, I will now post new blogs every Friday!
Image: FreeDigitalPhotos.net
Image: FreeDigitalPhotos.net