A now old, but new MS symptom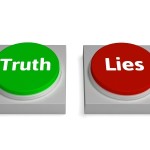 So my computer is back and I'm getting caught up.  And I'm finally rested and refreshed after a fun, paid weekend away in the windy city.  More on that later in the month as I can't go to Chicago without coming up with at least one blog about it!  
But this week, as I try to get my act back together, I offer a previously published blog. But don't worry- it's one of my favorites and includes a picture of a baby so funny looking that she is actually cute.  And don't fret, I'm not making fun of someone's baby.  The baby is me.
By the way, I want to tell you about a slight change with my future posts.  The blog powers that be tell me that Thursdays are a better time to post.  And my writing group is back to meeting on Friday mornings. So, starting next week, my posts will be up by Thursdays at noon.
Thank you friends- you guys rock!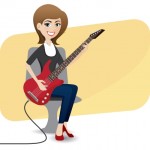 Lies, Lies, Lies, Yeah-7/12/13
No friends, this is not a blog about lame 80's music.  And I am sorry if that song is now stuck in your head.  Actually, that is a lie.  Misery loves company and since it is stuck in my head, it might as well be stuck in yours too.
This is a blog describing how multiple sclerosis has turned me into a liar.  Just when I thought MS symptoms couldn't get any stranger, I started lying all over the place.
Often the more you talk, the more likely it is you might lie whether you mean to or not.  And unfortunately for me, I am an extreme talker.  This is not necessarily an MS symptom.  I was just born this way.
As a baby, my parents actually took me to a pediatrician as I NEVER cried and they thought that was weird.  When I would wake in the morning, instead of crying for attention, I would talk away.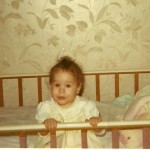 "Bah blah, goo goo bah bah, mme bbee bee nah, fro bah bah bah, goo mim ma me nah nah bah."
This basically translated to, "hello, big people, I'm up and starving.  Can I have fruit loops like my sisters instead of a boring bottle?  Oh, and you won't believe what's in this diaper!  Big people, hello?  Where are you?"
As I aged, the nonstop talking continued.  Even so, I tried to be an honest person.  There was an occasional little fib here and there to spare hurt feelings.  But usually I was smart enough to spare feelings in a way without lying.
"It's not that that skirt looks bad exactly.  It's just that I think you can find something far more flattering than a size 2 on your lovely and voluptuous size 12 frame."
But the older I got, (and now I know as I aged MS was starting to creep around my brain), keeping an 'honesty is the best policy' mindset became harder to maintain.  Coincidence?  I think not.
If someone told me something was a secret, you couldn't waterboard it out of me no matter how hard you tried.  But if you didn't specifically use the word "secret," I was an open book.  My filter was gone and I lost the ability to think through what to say when, while I was talking nonstop.
This mostly involved covering up other people's little fibs.
Person A "I told Person B such and such so as not to hurt her feelings."
Person B "did you know that Person A thinks I am fantastic?  What did he tell you about how fantastic I am?"
Or there was this example.  Person A would tell me something.  I would tell Person B.  Person A would flip out that Person B knew what I knew and would ask me did I tell Person B?
"Ahhh, I don't think so, I'm not sure."
Or Person A would tell me something and then Person B would ask me what Person A said.  I would get confused- should I sugarcoat Person A's words?  How do I do that?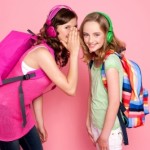 It became really traumatic and so I would end up saying, "Person A- Oh no, they didn't tell me anything.  Who is person A again?"
Allow me to state again that MS has destroyed any filter I may have.  Don't tell me anything you don't want me to repeat.  Trying to remember what not to say when just adds more stress to my already stressful day.  Cognitive difficulties lead to my needing to lie.  I don't know anything.
The lying increased with the "how are you questions."  If I answered truthfully, perfectly healthy people would respond, "I know what you mean, I get that all the time."
Or, with something like, "I know you say you don't feel well, but you look great," which pretty much says to me that they think I am lying anyway and then I was even more confused.
I started just answering "I'm hanging in" which must be a total lie as I don't even know what that means.
Then there are the other little lies I have noticed MS making.
The drug company, "are you ready for a refill of your injections?"
"Oh yes please, I can't wait."
Your friend, "that won't be too much for you, will it?"
"Of course not." Lies, lies, lies, yeah….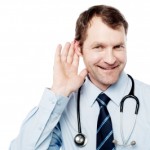 Your doctor, "are you maintaining a healthy diet?"
"Absolutely."  Not exactly a lie if you put a tomato on your double cheeseburger.
The cool, casual acquaintance, "you look beat- you must have had an exciting night."
"I did!  It was a blast!"
And by exciting I mean I didn't fall asleep until the very last commercial of the show I was watching.  To me, that is exciting.
Little by little I was telling more and more lies and I only recently discovered this fact.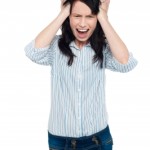 It has been a hot, humid, crazy, stressful month and I didn't have any ideas for a new blog.  I decided I would just post an old blog for this week.
And then I remembered that last week I had promised my readers a brand new blog.  Reposting something old meant that I was lying to my beloved readers.
The very idea caused me to stress.  I analyzed lying as a whole.  I became increasingly fatigued.  I couldn't stop thinking about lying.
The lame Thompson Twins song (there were three of them by the way- twins was a total lie) came into my head.  I started writing to try to get it out.  And before I knew it, I had a new blog.  So there you go.
Sometimes multiple sclerosis has a way of working itself out.
Of course that is a total lie but what would this blog post be without one or two?
PS- Want to read a funny, inspiring book that will make you giggle and giggle over and over again?  If so, MS Madness! A "Giggle More, Cry Less" Story of Multiple Sclerosis delivers!  That's no lie- the reviews prove it!!
Happy Fourth of July dear friends!!!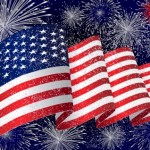 Image courtesy of Stuart Miles at FreeDigitalPhotos.net
Image courtesy of iosphere at FreeDigitalPhotos.net
Image courtesy of stockimages at FreeDigitalPhotos.net
Image courtesy of stockimages at FreeDigitalPhotos.net
Image courtesy of stockimages at FreedigitalPhotos.net
Image courtesy of stockimages at FreedigitalPhotos.net
Image courtesy of nirots at FreeDigitalPhotos.net