A Healthy Eating Plan for People with Multiple Sclerosis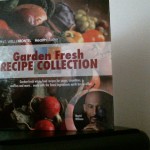 Little by little, through bouts of miserable humidity, I am making my way through Montel's smoothies. On an only slightly hot day, I made the Raspberry Peach Smoothie and it was awesome! It was a healthy and refreshing way to cool off. I would next like to make the Pomegranate Pow Smoothie but I am little intimidated by it. It calls for the seeds of a pomegranate and I don't even know what a pomegranate looks like, never mind where to find its seeds.
I would like to master (pun intended for the Healthmaster Elite) through all the smoothie recipes but I'm not sure I will be making the Montel Kid Smoothie. The #1 reason is because I am not a kid and it is so healthy that I think if I make it for any kids I know, I won't be the cool aunt or mom's cool friend anymore.
The #2 reason is because it calls for beets and I have a personal issue with beets. I find them extremely phony and manipulative, based on an incident when I was about nine. My mom set my dinner before me and I was excited to see the canned jellied cranberry sauce that I liked so much on the plate. The sauce is an excellent veggie choice as cranberries are super good for you, even if you stuff them in a can and add a ton of sugar. But instead of the sauce, I bit into a beet!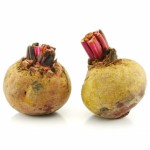 Yuck! That was just too incredibly unfair! How dare beets masquerade around as delicious cranberry sauce! I decided that I would never forgive them, ever!
(Note- if anyone sent me a recipe using beets for the 50 Shades of Green/Doing It Veggie Style Contest, I am sorry that I didn't issue a disclaimer. But don't worry. If your recipe sounds good, I will still consider it and either leave the beets out, or replace them with jellied cranberry sauce.)
The number #3 reason why I am not likely to make the kid smoothie is that I'm not sure where to find beets. They are likely hanging around the produce area somewhere but some things in life are better left unknown.
The next step in my 'get fit' plan was to make Montel's broccoli soup, even if it does require broccoli. I went to the store specifically for the ingredients and had the healthiest shopping experience of my whole lifetime- check out the attached receipt if you don't believe me.
Funny how a 'get fit' plan can turn you into someone you do not know. I was perusing the potatoes for the soup when I glanced over and saw that there was only a little bit of broccoli left in the broccoli bin. And a skinny, healthy looking woman was heading for it. No way lady, that broccoli is mine. I have soup to make!
She got to the broccoli first and I sent her an evil stink eye as she pawed through what was left. Should I ram my cart into hers to get my broccoli? Who had I become that I would fight to the death for one of my most hated veggies?
She must have sensed my determination and only picked a small amount leaving me enough for the soup. I added what was left to my cart and walked away just as an employee came over with a new batch for the bin. Should I replace with fresher broccoli? The steps back to the bin seemed too tiring and I no longer have the energy for major decisions, so I headed to the check out instead.
Later, I was listening to the news as I put away the healthy groceries and was informed that 20 lbs of food per person, is wasted every month. I hung my head in shame.
I do believe in not wasting things and do believe in trying to save the planet (the water bottles on the receipt WILL be recycled.)
If you are following my blog, you know that I had bought the soup ingredients previously. But then the humidity stuck around longer than expected and the produce started to look gross and I wound up tossing it and went to the store again.
Here is yet ANOTHER multiple sclerosis conundrum. Eating fruits and vegetables will help give you energy. Fresh fruit and vegetables are the best and it is recommended that you purchase them regularly so that they stay fresh and you don't waste any. But going to the store frequently to buy the freshest of the fresh requires energy you don't have. Never mind that you are wasting food and money if after shopping you don't have the energy to make what you bought.
I resolved to do better. Autumn would be here soon and at that time my life is going to evolve into a super healthy, super saver, super non-waster.
The next day, I finally made the soup. Did you know that if you mash the hell out of broccoli so that it no longer looks like broccoli, it is not as obnoxious as broccoli in regular broccoli form?
The point being, I actually liked the soup! How could that be? I was eating broccoli and surviving! The other weird thing was that it came out of the Health Master Elite hot. How did the Healthmaster DO that?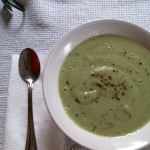 The whole experiment taught me that miracle do exist. And with autumn just around the corner, and many other Montel Williams soup recipes to try, I couldn't wait!
50 Shades of Green/Doing It Veggie Style Contest update-the Healthmaster Elite recipe collection is only 171 pages and I need all the help I can get! Only one more week- 8/31/12- to send in up to three recipes and possibly win a prize! Make sure your recipes include green veggies and submit them through the comments or contact section of the www.yvonnedesousa.com website.
Image: FreeDigitalPhotos.net