An MS'er tackles a new year and offers a contest update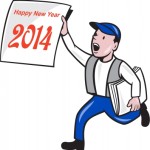 Happy days after the holidays friends, or, as I like to call them, the "ok to have Christmas cookies for breakfast time as you have so many to eat in order not to offend the people who gave them to you and you will start a health kick in the New Year anyway" week…
If you are at all like me, your holiday of choice was filled with food, family and friends and all of them are making you sluggish and nostalgic in the aftermath. Today my brain is foggier than usual and foggier then the fog outside as I ponder all things emotional, old and new.
For example, I have a friend having a birthday this week and she is turning 45. How on Earth is that possible?
Don't get me wrong, I have friends of all ages and a true friend is not determined by how old they are. But this friend is in my same age bracket and if she is turning 45, what does that say about me?
I shiver at the thought!
The good news is that even stuffed with roast beast, potatoes, baked goods and chocolate, I got on the scale and discovered that I weigh 6 lbs less than I did at this time last year-woohoo!
Since my goal last year was to lose 20lbs by my next neurologist appointment (that was this past July and who's to say that I didn't lose it?) and I have had another appointment since then and that was three months ago and my goal had nothing to do with follow up appointments, I am considering this a success!
And since last year I went on a family trip where I lost six lbs chasing a 21 month old and his baby brother, and this year their ages are now 2.9 months and 17 months, my plan was to lose 12 lbs chasing both of them. Hey, you do math your way and I will do it mine.
The plan did not work however as I only lost 1 lb on the trip this year proving of course, that I still suck at math.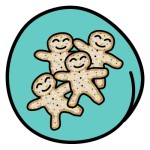 Sitting down with a plate of holiday treats I decided to take stock of the year by looking over some former blogs. Turns out, when I go below the bare bones of the musings throughout the year, I discovered that it was a bit of a tough one.
There was a blizzard, ridiculous heat and humidity, bug infestations, being forced to move during the heat and humidity and bug infestations, two unexpected deaths of two dear friends, and a couple of falls.
Note- I only document one fall in my blogs this past year, a fall where Fido, my pet portable ac tripped me. The second fall happened on my recent trip where I got my first black eye, a real shiner. But man, you should have seen the sidewalk!
Looking over the blogs though, I also found some great stuff.
I got to see the Rolling Stones perform live which was huge because that could be the last time they perform live together again.
Yes, I did say that the previous six or seven times I have seen them live but you just never know.
I was able to keep my sense of humor through most of the bad, hopefully helping all of you giggle as I kept from going crazy by sharing some of the bad with you.
And my year was filed with wonderful and fun help from dear family and friends, for which I am super grateful.
So the good of the year outweighed the bad. And maybe the bad of 2013 will help ease some of the potential bad of 2014, making 2014 a total kick butt year!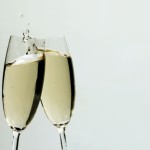 For example, while the move came at the worst time possible and I miss my little house, when the bugs and pollen and heat hit this spring, I will be in a new rental better able to handle it and complete with a real ac.
Don't worry Fido fans, I will keep him around too if for no other reason than that he has stayed super loyal, despite the pushing incident.
And while my 'get fit' plan continues to be a work in progress (I did refer to it as baby steps though this baby is about to enter high school I have been working on this so long,) I have dropped 12 lbs and more importantly, adopted some healthier habits. All the better to move forward with in 2014.
So what if the end 2013 means we are all one year older, including my birthday friend. Let's all give a collective sigh at this knowledge.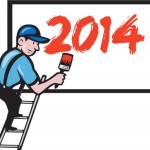 BUT, let's use that knowledge to work even harder to have a much improved 2014. I know I plan on it!
Happy Birthday dear, thrilled that you are older than me, friend!
And Happy New Year to everyone!
PS One of the things that took a lot of work in 2013 was getting my book ready for publication. Now I can use 2014 to reap the rewards of its release and count all the huge book sales- hopefully!
Please mark on your calendars that MS Madness: A "Giggle More, Cry Less" Story of Multiple Sclerosis will be out in February!
In anticipation of its release, I can now announce the December contest winner! It is Cindy from Indiana. Her response to the question of what two quotes do I open MS Madness with were the first and most accurate. The quotes are-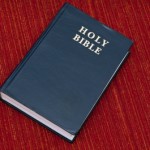 "A cheerful heart is good medicine, but a crushed spirit dries up the bones." Proverbs 17:22 NIV
And,
"A smile relieves a heart that grieves…" Jagger/Richards from Waiting on a Friend
Cindy got the exact Proverbs verse and while she did choose the Rolling Stones, she didn't get the exact quote from them.
Congratulations Cindy! You win a $25 gift card to Amazon and an autographed copy of MS Madness!
Others won a free e-book of MS Madness for their guesses and I will be in touch with them as well.
Thank you all for your support.
There will be one more contest in January which I am not going to tell you about now, mostly because my brain is too fogged to come up with contest details.
But please stay tuned!!!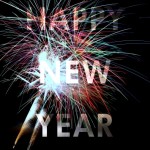 Image courtesy of vectorolie/FreeDigitalPhotos.net
Image courtesy of lamnee/FreeDigitalPhotos.net
Image courtesy of luigi diamanti/FreeDigitalPhotos.net
Image courtesy of vectorolie/FreeDigitalPhotos.net
Image courtesy of Stuart Miles/FreeDigitalPhotos.net
Image courtesy of Arvind Balaraman/FreeDigitaalPhotos.net
Image courtesy of luigi diamanti/FreeDigitalPhotos.net