I was born a coal miner's daughter. In a cabin, on a hill in Butcher Holler.
Oh wait, sorry. I was supposed to be working on my bio and I got distracted. My mind wandered again and the above came to me. That is Loretta Lynn's bio-not mine.
I was born, raised and spent most of my life in Cape Cod, MA. With the exception of the eight years spent working outside the city of Boston, I have always lived in this beautiful place between the Atlantic Ocean and Cape Cod Bay.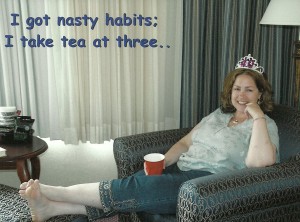 Six months after my 40th birthday (and only one week before Christmas) I was diagnosed with Relapsing Remitting Multiple Sclerosis. Hard to believe but I started to laugh. Then I cried. I called my sister Laurie who had been diagnosed with MS almost ten years before. She made me laugh. I realized that laughing was more fun.  Then I started to write.
That is my bio. For all the gory and juicy details you will have to read my book, MS Madness! A "Giggle More, Cry Less" Story of Multiple Sclerosis.  Yes, shameful teaser but a girl's got make a buck!
Author's note- Multiple Sclerosis is serious and terrifying. According to the National MS Society, over 400,000 people are living with this illness and 200 people are newly diagnosed every week. That is in our country alone. MS symptoms and stages can vary greatly.
These writings of mine are not meant to in any way belittle this condition or those suffering from it, especially those in advanced stages.
My writing is only meant to offer a brief smile to those who can relate to some of the bizarre circumstances that arise from MS.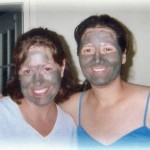 Author's second note-I have been blessed to have wonderful support from family, friends, acquaintances, health care professionals, and even some strangers. I apologize in advance for whatever I say about them here, luckily they have senses of humor.
Also, all over these pages are the works of God, and of my web designer Michael. No I don't think my web designer is like God.
God is God and is amazing and is ALWAYS the first, the last and the in-between.
But he taught Michael how to do the tech work.