Doing it Veggie Style
No this post is not about my love life. If it was, I would bore my readers to tears and I am trying to increase my hits, not bore people away.
This post is about the amazing thing I learned while I have been on this 'get fit' journey. Turns out, there are lots of ways to prepare and consume vegetables and not all of them are totally disgusting. Of course, the level of disgustingness in the veggies can depend a lot on how you prepare them and/or if you happen to be in one of your brain fogs at the time.
For example, I have mentioned here how excited I was to learn that kale is a new super veggie. I even put a picture of kale up on FB to share this new knowledge with others. The problem is, I am really only familiar with kale in Portuguese soup.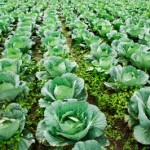 A friend sent me a recipe that sounded pretty good. It involved sauteing kale with vinegar and white wine and topping with parmesan cheese. That sounded easy enough and so I headed to the store for the ingredients.
Did you know that you can actually buy kale in a super big bag? Not that peeling kale leaves from the stem is that hard but MS'er's like me like some shortcuts. Onto vinegar. Did you know that there are several different kinds of vinegar? What is that about? Isn't vinegar just vinegar?
Anyway, I was bringing the kale in the house when the fog started to set in. I forged ahead with my veggie plan. Brain fog or no brain fog, I was getting healthy!
I dribbled some vinegar in a pan and then put a bunch of kale in the pan too. The best part of this recipe was the white wine so I opened the box I had and poured some into a cup. I really, really like wine and so I poured some more. All the wine went into the pan and I kept stirring the kale.
The liquid didn't seem to absorb that much, so I kept sautéing. And then I sauteed some more. I wasn't sure what the kale was supposed to look like and I was getting hungry and bored so after about twenty minutes of sauteing, I put the kale on a plate and topped with some parmesan.
It wasn't good. I trusted my friend but was she in a brain fog when she sent me this recipe? What I had made was a soup; a rubbery kale, cheap wine soup. I am not wasteful, and am trying to stomach even horrible veggies, and so I forced myself to eat it.
The next day I opened my fridge and saw the big bag of kale. What now? Perhaps I should try again and maybe not cook the kale so long. And maybe I should just use a splash of wine. I made the recipe again. It was better but still not great.
With a clearer head on the third day, I looked at my box of wine and noticed that it was even cheaper than cheap. The box looked like a purse complete with a strap and all. That is pretty cheap. Perhaps that was the problem?
That night I used olive oil instead of the wine and vinegar combo and it was better. By the fourth night I was starting to get sick of kale but still had a lot left. The weather was much cooler and the brain much less foggier which is likely why I got the brilliant idea that I did.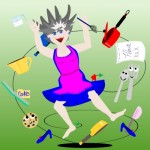 This time, I sauteed the kale with olive oil, garlic and cannellini beans as beans are good for us MS'er's. And before I knew it, I had eaten almost a whole bag of kale! I will try my friend's recipe again as I still think it was probably a good one. I will just wait until I have good wine, like maybe one not in a box.
Next up is Montel William's Broccoli Soup, the one where the picture on the recipe looks like there isn't any broccoli in it. Wonder how come I still have to buy broccoli? Does anyone know how to buy broccoli? I have never done it before.
 The Contest
I NEED YOUR HELP! I am getting better and still have some Montel recipes to make but I am not sure that will get me totally over my veggie aversion. I have been told that there are more than 50 ways to prepare them. I need to know those ways!
If you know how to make veggies less disgusting and almost edible, then please enter my 50 Shades of Green/Doing It Veggie Style Contest! You could win $5000!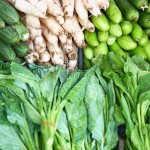 Well, you could win $5000 if you also happen to buy a winning lottery ticket that day. I don't actually have $5000 but if I did, there are some utility companies, insurance companies and a landlord who want it.
What you can win is a copy of the October 16th Release of Chicken Soup for the Soul: Finding My Faith book that includes a story by yours truly! Plus, I will autograph it for the winner and they will likely have it before the book's official release date!
Now isn't that better than money?  And that also means you don't have to pay taxes on your prize!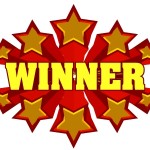 In the interest of full disclosure I should mention that the story I wrote for the book is not about MS and isn't at all funny. But it does show me during a cringe worthy moment in my life and has an uplifting ending.
Here is how the contest works. From now until midnight at 8/31, I will be collecting recipes through my website made using green veggies. Any type of veggie will do as long as it is green. No need to worry about my favorites, I am up for the challenge.
On 9/1 I will go through all the recipes and pick out five that don't sound that horrible. I will make those five (I promise not to make them during one of my brain fog days). I will post the top five recipes and on 9/14 will announce the one that was less disgusting than the rest! At that point, I will contact the winner and get their prize out to them right away.
 50 Shades of Green/Doing It Veggie Style Contest Guidelines-
All recipes need to be submitted through the contact page on the www.yvonnedesousa.com website.
Everyone from everywhere is eligible to enter as long as they submit their recipe through the website.
Please enter at least 1 but no more than 3 recipes.
The recipes can include several veggies but a green veggie must be a part of it.
The top five recipes will be posted and if you don't want your real name used, that is ok. But please give me something else to use like a nickname, a first name, an alias or your initials to use if I post your recipe. By entering the contest you allow me to post your recipe and some sort of name.
When you send me your recipe please include an email address to I can contact you and let you know if you have won.
You do not have to submit an original recipe but you bear the responsibility if you win and the person who gave you the recipe comes banging down your door looking for their free Chicken Soup book.
You understand that just because the book is called Chicken Soup for the Soul it does not mean there are chicken soup recipes in it.
Tips to help you win– I am willing to be adventurous but simple is good too. If an ingredient is really weird and not in my grocery store than I probably won't pick that recipe.
Also,, I am not known for my cooking skills even when I am not having a brain fog day so a really involved recipe will probably not be one I am inclined to pick either; unless it happens to be a way to eat green veggies in combination with ice cream, cake and cookies. That one I would definitely pick even if it was 100 hundred different steps!
I hope you will consider entering www.yvonnedesousa.com 's first ever contest.
Thank you for helping me get healthy!
Image: FreeDigitalPhotos.net
Image: FreeDigitalPhotos.net
Image: FreeDigitalPhotos.net
Image: FreeDigitalPhotos.net